Crochet planner pages to print at home!
Planner pages, notebooks, stationery, calendars, coloring pages I love them all. If you can plan, write, or color on it, you can bet I want it!
I know it's a big chance that you like this kind of thing too because my printables get A LOT of downloads. The fact that I get e-mails from some of you asking for more is a hint too! This makes me so happy and your kind e-mails always put a smile on my face, thank you so much ❤️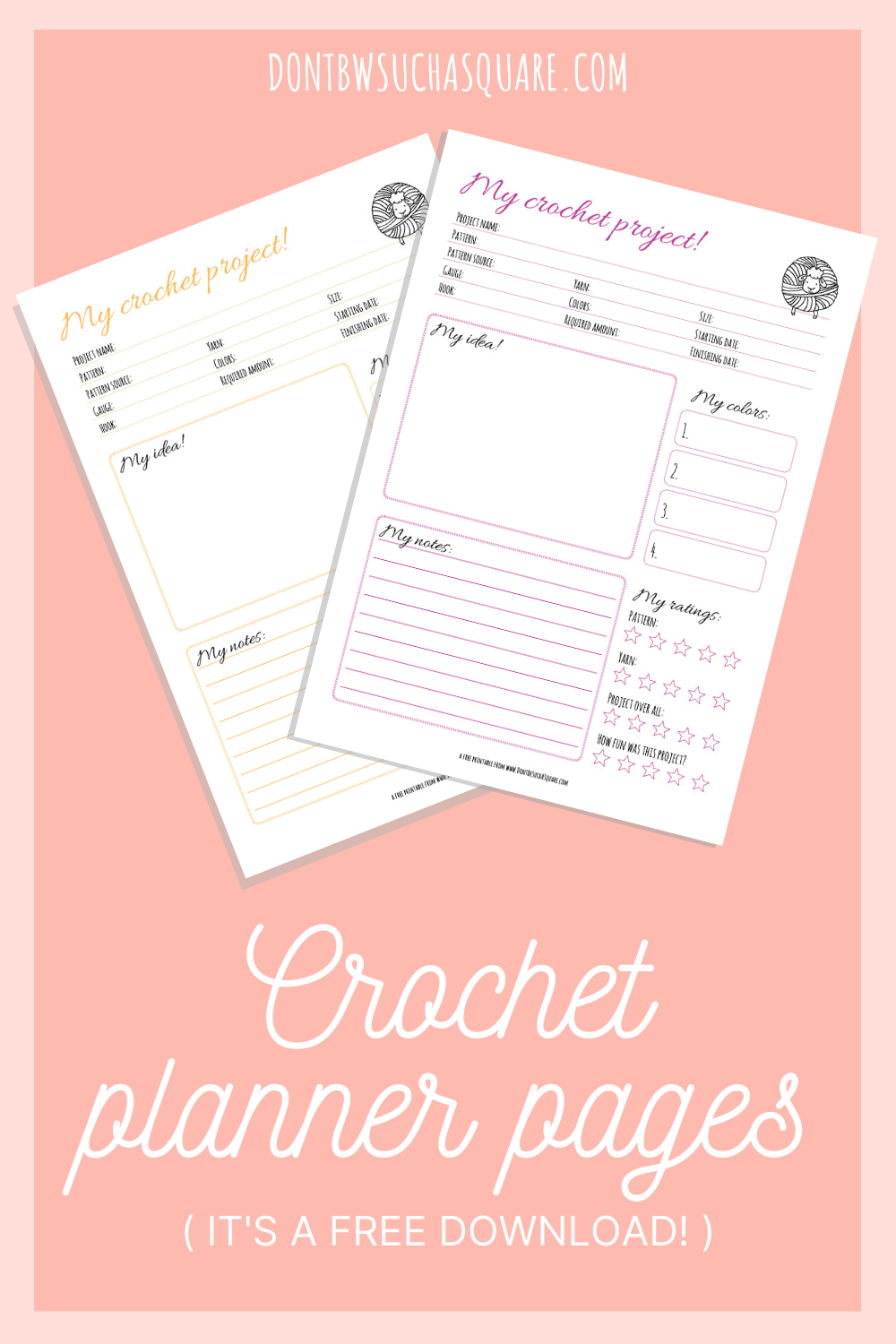 I have a treat for you!
So with that said, I have a treat for you today. I have finally come around to make some free printable crochet planner pages for you to download and print at home whenever you need one!
If you have seen my knitting project pages you will recognize the design. I made these in two color settings, one page in the same yellow that I use on the site and one in a dark pink shade. I hope you will put these to good use!
These planner pages are size A4 pdf-files. Download them by clicking the images or the links below. The file will open up in a new browser tab and you can choose to print it right away or save it on your device.
Be sure to pin them to an appropriate board on Pinterest too, so you always have them on hand when needed!
Follow Don't Be Such a Square on Pinterest
You can download the yellow project planner page by clicking here or on the pic.
And you download the pink version by following this link or clicking the pic.
Your next read:
––> Crocheters wish list – wish list to print, fill out and send off to Santa!
––> Cute gifts for knitters – there are some goodies for crochet lovers too
––> Review: How have my HiyaHiya needles put ou with seven years of use?!