Less than two months until Christmas!
Free printable holiday knit & crochet gift planners
Hi fellow knitters and crocheters, I just realized that it's less than two months until Christmas… Yikes, I haven't even started planning yet!
But I have at least made some printable knit and crochet gift planner pages to use when I take the time to sit down and actually plan. And of course, I will share them with you as well!
I had so much fun designing these pages, so I decided to make them in two colors. One Christmas red, and one light pink!
Be sure to pin this post so you can come back and print more pages as you need them!
How to print the holiday knit & crochet gift planner
Choose a color and click the link to open the pdf in a new tab. The pdf-file holds both pages, use your printer's settings to choose if you want to print one, both, or maybe one list and several project pages!
These pages are designed in size A4!
Download the RED holiday knit and crochet project planner
Download the PINK holiday knit and crochet project planner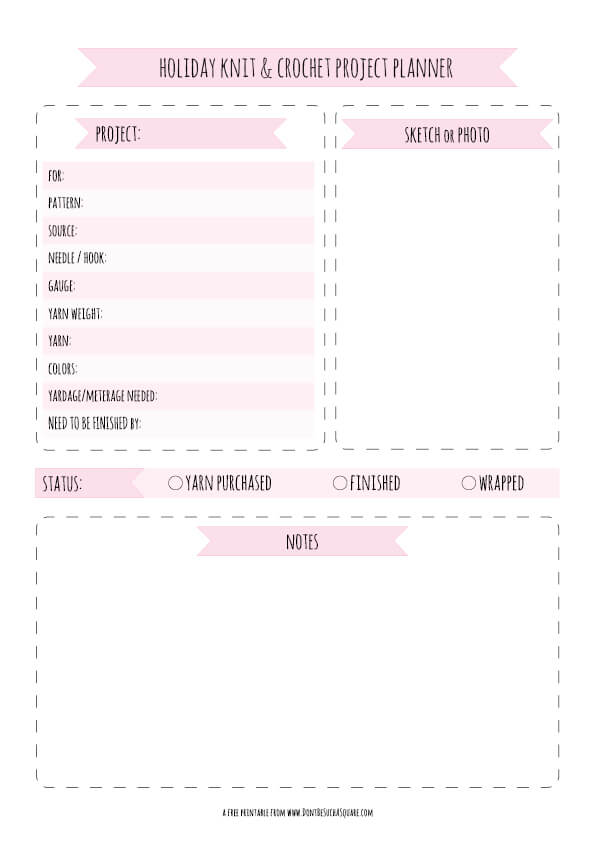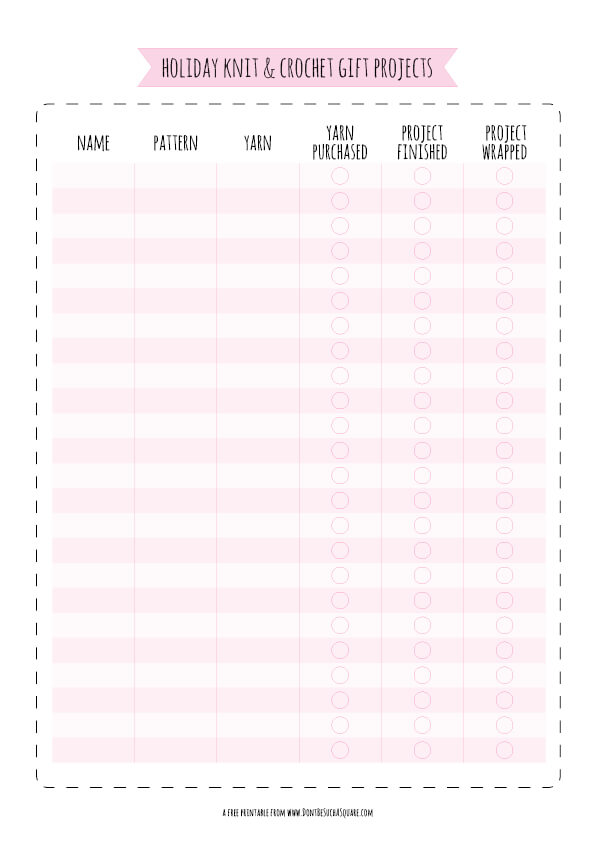 How to use the project planner page
The project planner sheet is where you plan and write down all you need to document on a project.
We start to the right with the project facts, like who it's for, yarn needed, hook or needles used, the pattern name and such things.
In the section to the left, you can add a sketch of your idea or save the space for a photo of your project once it's finished.
Then comes a line for the project status, check off the circles as you proceed from yarn purchased to finished and finally wrapped.
Below is a field for your notes. This can be anything you need to jot down like changes you made to the pattern for example.
How to use the gift projects list
The list is a complement to the project planner pages where every project gets a line where you write down the name of the recipient, which pattern, yarn and the status of the project.
This page is a quick way to see how many of your gifts that are started, finished, and wrapped!