The Crocheter's Wish List makes it easier to find the perfect gift!
Who doesn't want to give the perfect gift?!?
Few things are so deeply satisfying as giving someone a gift that they truly appreciate!
It can be something they need or something they have wished for.
Or something that you came up with that they didn't even know they wanted.
The last one is the best, but it's also the hardest to pull off!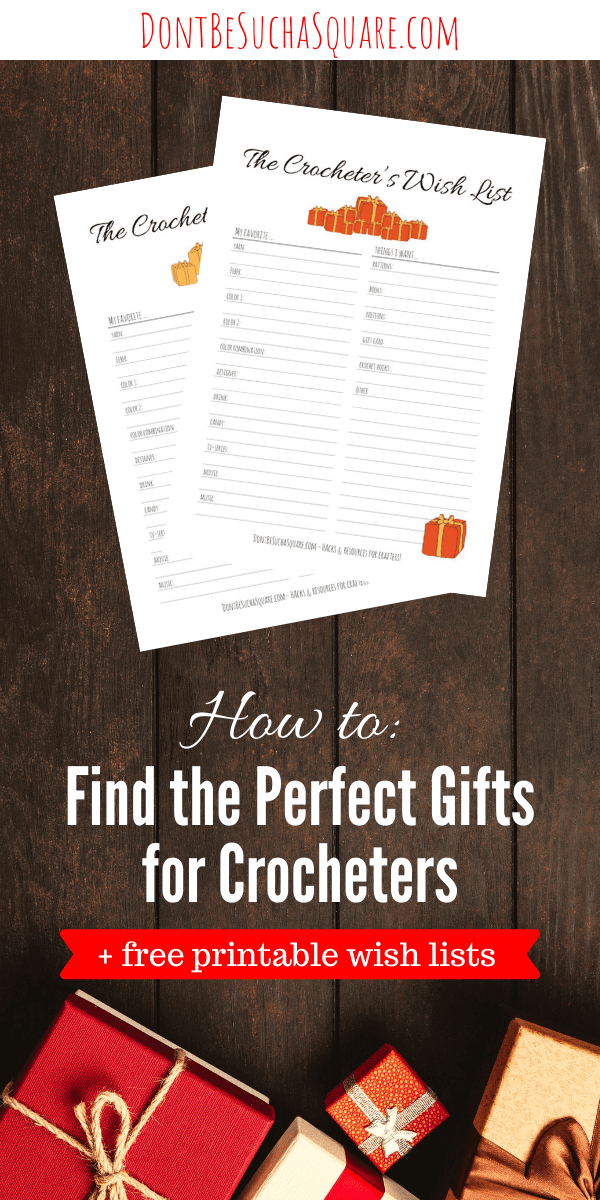 How to find the gift they didn't even know they wanted?
As said, it can be hard to find those perfect gifts. And it can sure be hard to shop for your crafty friends and family if you're not a crafter yourself. (Or, if you prefer different kinds of crafting!)
Wish lists can be lifesavers when it comes to gift shopping. Especially around the Holidays when you have a lot of gifts to buy or make and limited resources of time and money to spend.
I have put together a collection of wish lists with different themes for you. Today I'm presenting the Crocheter's Wish List!
The Crocheter's Wish List
This list asks for things needed, wanted and then a bunch of other things. And it's these things that are the secret to figuring out the best gift for a person!
It's little pieces of information about their favorite movie, colors, candy and such that you can use to come up with personalized gifts! A combination of two favorites seldom goes wrong.
For example, a crocheter that loves coffee and Star Wars will probably love a Star Wars-mug for her crochet and coffee cozy time.
Or if you love crochet and pink, you would love to have a pink crochet project bag. Do you see where I'm going with this? Information is key to gift shopping! (And a lot of other things…)
So, scroll down, grab the Crocheter's Wish List and get to it!
You can print the lists out for free and ask your crocheting friends and family to fill in the blanks. The answers will definitely give you a pretty good idea of what to buy or make for that person.
Are you a Crocheter?
If you're a crocheter take this chance to kill two birds with one stone!
Print out some lists for yourself, fill in the blanks, and give them to your loved ones.
They will certainly appreciate your effort to make it easier for them to find you the best gifts. And, the chances are that you will receive gifts that you actually want or need.
Or maybe, that perfect gift you didn't even know you wanted… It's a win-win for sure!
More Wish Lists:
––> The Knitter's Wish List
Need more inspiration for gifts? Check these posts out!
? Knitters gift guide
? The Cutest Stitch Markers found on Amazon
? The Best Knitting Project Bags
Please click here to follow Don't Be Such a Square on Pinterest!