10 Adorable Baby Blanket Knitting Kits!
Think about knitting a baby blanket? Not sure where to start?
Then this post is for you! I have gathered a bunch of different baby blankets to knit. What do they all have in common?
They all look stunning
All are knitting kits
What's a knitting kit?
When you buy a knitting kit you get all you need to finish the project in one neat package.
That means that someone has already paired the perfect pattern and yarn combination for you. All you need to do is get started! Love it!
When I made the research for this blog post I saw that some kits include only yarn and a pattern. That's my favorite kind as I have all the knitting needles and notions one could ever need.
But there are also kits where you can choose to add a pair of knitting needles in the right size or other things needed to complete the project.
The Sophie Sleepy Baby Blanket kit, found on Amazon, is a third variation that includes everything you need, even how-to instructions for new knitters!
Lion Brand Yarn has an amazing collection of knitting kits and a lot of the kits in this post are from them. But I have also found a lovely baby blanket knitting kit on Amazon. (I know many of you guy's like the easiness of shopping on Amazon!) KnitPicks and Annie's also have some cute ones! Scroll down and take a look 🙂
This post contains affiliate links. As an Amazon Associate and member of other affiliate programs, I earn commissions from qualifying purchases at no additional cost to you.
Cute as a Button baby blanket kit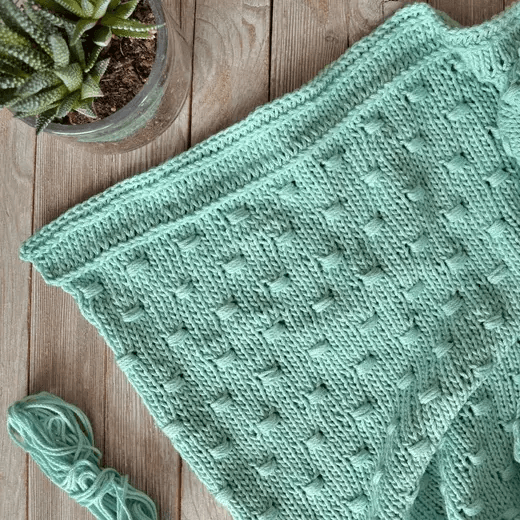 Really Ribbed Receiving Blankie
Jellybean Garden baby blanket kit
Jellybean Garden is a cute baby blanket with bobbles knit in bright candy colors. This one is both fun to knit and fun to look at!
Sophie Sleepy baby blanket
Bouclé Blanket
Cable to Cradle baby blankie knitting kit
Continuation Blanket Knitting Kit
Just three colors yield seven distinct blended hues in this simple but effective gradient blanket.

Continuation Blanket is working up fast in garter stitch with three strands at the time on chunky needles.

Choose colors and buy the kit from KnitPicks
WTP Baby blanket knitting kit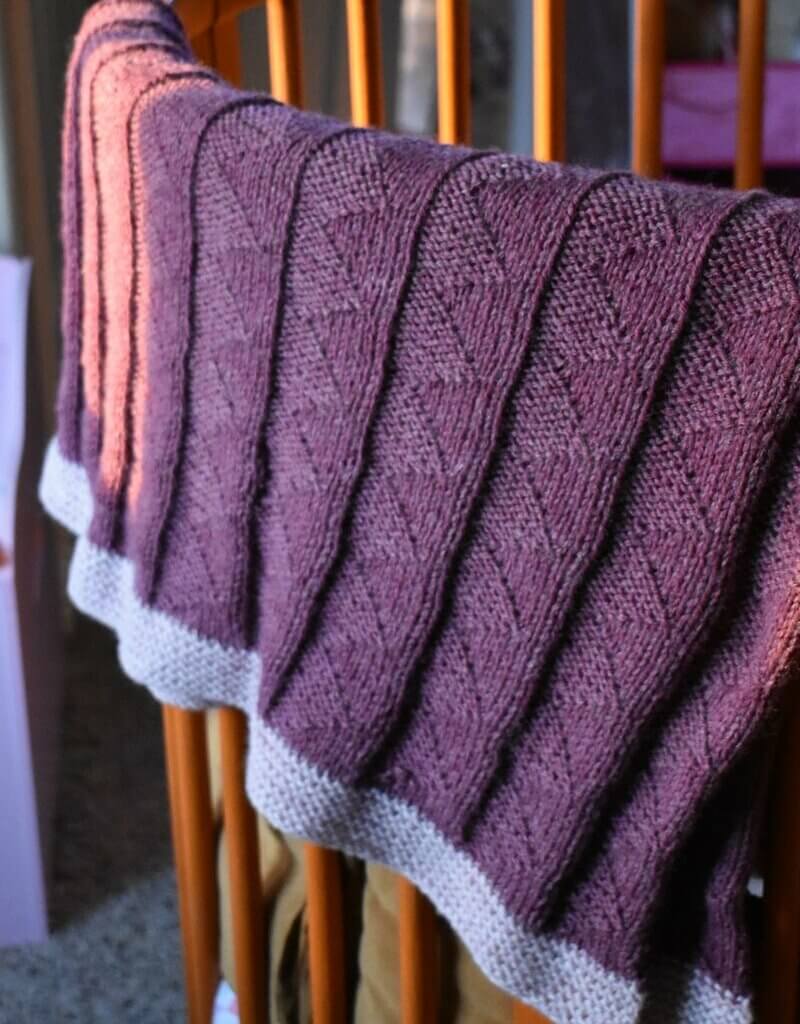 Angels Among Us Blanket Knit Kit
This blanket is a little more advanced to knit, but it's well worth the effort and will be loved by both parents and babies.

The Angels Among Us knitting kit is available in three sizes.

Buy this kit at Annie's
Luxe Stripe Boucle Blankie
This kit uses only knit stitch and basic increases and decreases which makes it a good beginner knitting project!

The neutral modest grey striping will compliment any décor, but you can choose between a few colors when ordering this kit.

Get this kit from Lion Brand Yarn
Your next read:
––> How to knit a baby blanket
––> Beginner friendly baby blanket patterns
––> Best baby knitting yarns