Baby blankets are fun to knit! But sometimes it's a struggle deciding on colors or which yarn to use. That's why knitting kits are so popular amongst both new and experienced knitters!
When you buy a knit kit you know that the colors are carefully picked out to match and that you get the right amount of yarn.
If the colors in the kit aren't to your liking it's easy to swap them for your favorites in all the kits from Lion Brand Yarn.
What's a knitting kit?
A knitting kit is a package deal with the pattern and yarn, sometimes you also get knitting needles, project bags, or notions with a kit.
When buying a kit you know that you will get yarn that's suitable for the pattern and that the colors will be well matched. And as a bonus buying kits is often cheaper than buying yarn and patterns separately.
This post contains affiliate links. As an Amazon Associate and member of other affiliate programs, I earn commissions from qualifying purchases at no additional cost to you.
Cute as a Button baby blanket kit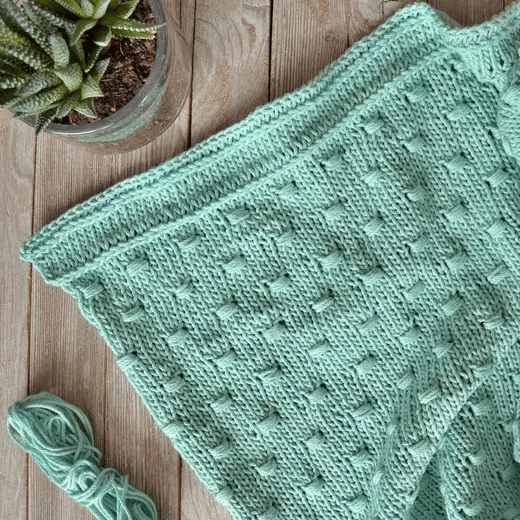 Angels Among Us blanket knit kit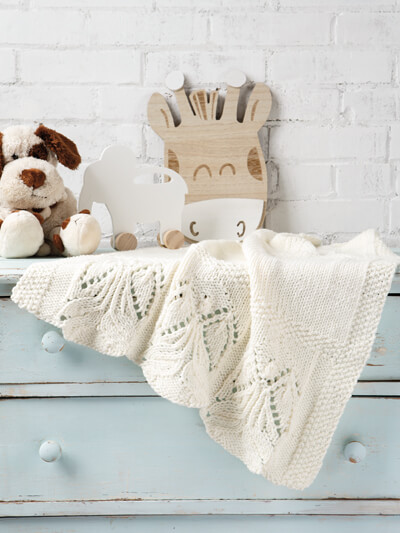 This blanket is a little more advanced to knit, but it's well worth the effort and will be loved by both parents and babies.

The Angels Among Us knitting kit is available in three sizes.

Buy this kit at Annie's
Baby's First Buffalo blanket
Really Ribbed receiving blankie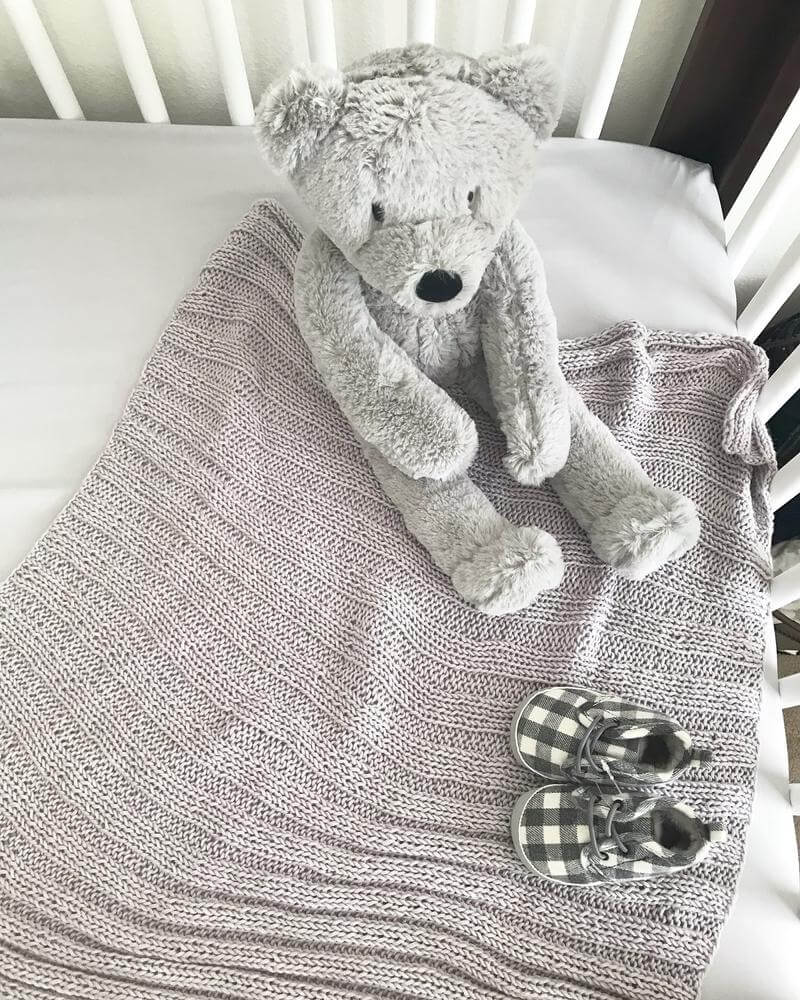 Jellybean Garden baby blanket kit
Jellybean Garden is a cute baby blanket with bobbles knit in bright candy colors. This one is both fun to knit and fun to look at!
Little Star baby blanket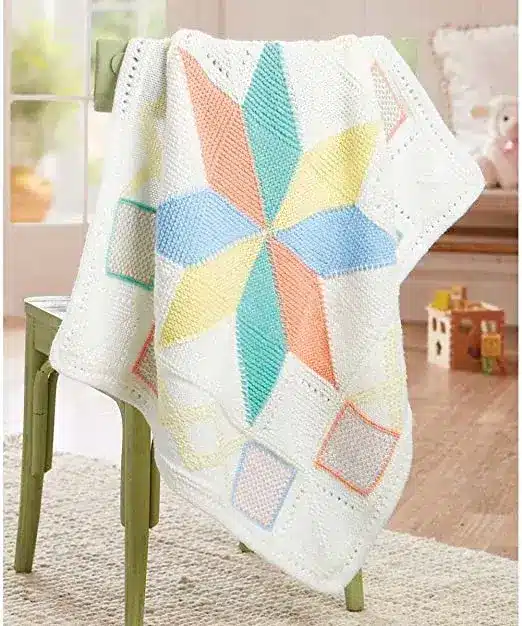 Finger knitting kit: Twisted Rope Blanket
Nu Nu baby blanket knitting kit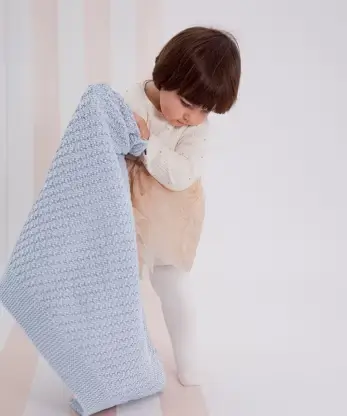 The Nu Nu Baby Blanket is knit in a nice structure that gives it a little more interest without being hard to knit. The kit includes a digital download pattern and seven balls of lovely soft yarn from MillaMia.

Buy your Nu Nu knitting kit from Lovecrafts
Cable to Cradle baby blankie knitting kit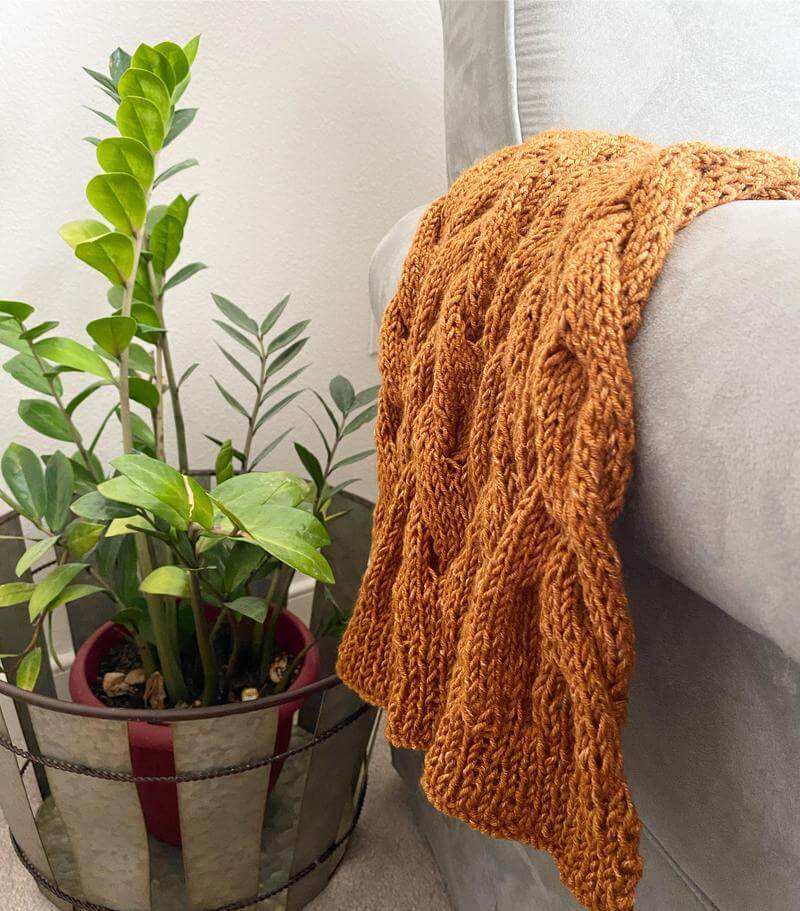 WTP Baby blanket knitting kit
Zig-Zag baby blanket knitting kit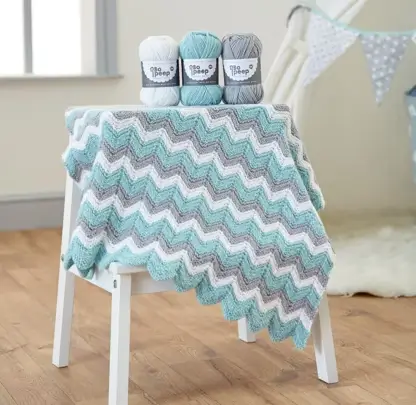 Your next read:
––> How to knit a baby blanket
––> Beginner friendly baby blanket patterns
––> Best baby knitting yarns