Double stranded knitting with two colors: Marling
This post contains affiliate links. As an Amazon Associate and member of other affiliate programs, I earn commissions from qualifying purchases at no additional cost to you.
If you have mastered casting on stitches, making knit stitches, and binding off you're ready for marling!
And if you haven't yet learned those things it's time to let this fun technique inspire you. These are the blog posts (with videos) you need to get going 🙂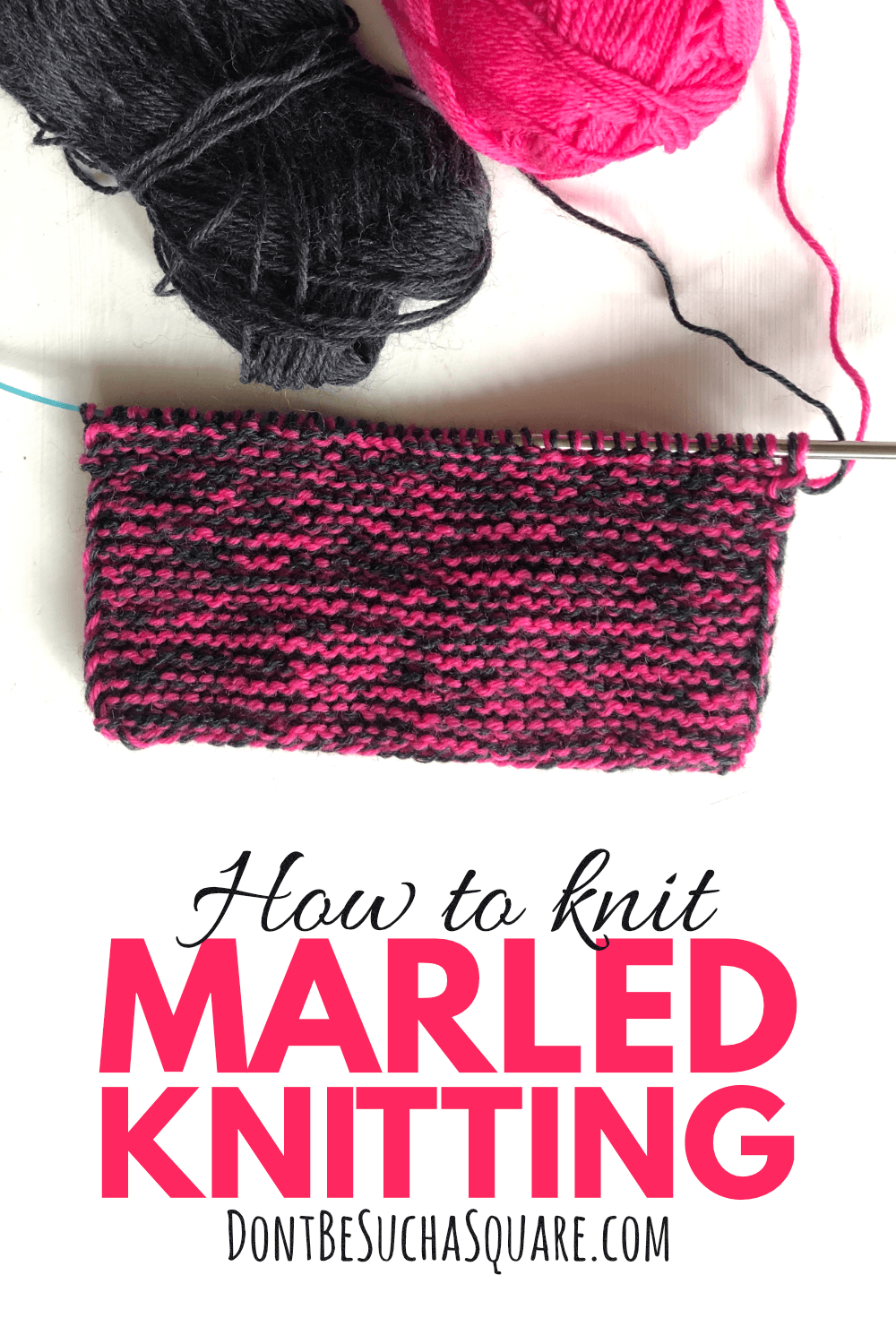 What is marling?
Knitting with two yarn strands held together is called double stranded knitting. When you knit double stranded with two different colors it's called marled knitting, and the fun effect when the colors mix together is called marling.
Marled knitting can have very different expressions depending on how many strands you use (from two up to so many you can manage!) the yarn and colors you work with.
For example, colors with high contrast make a rather bold impression while two similar colors make a more elegant and discrete fabric.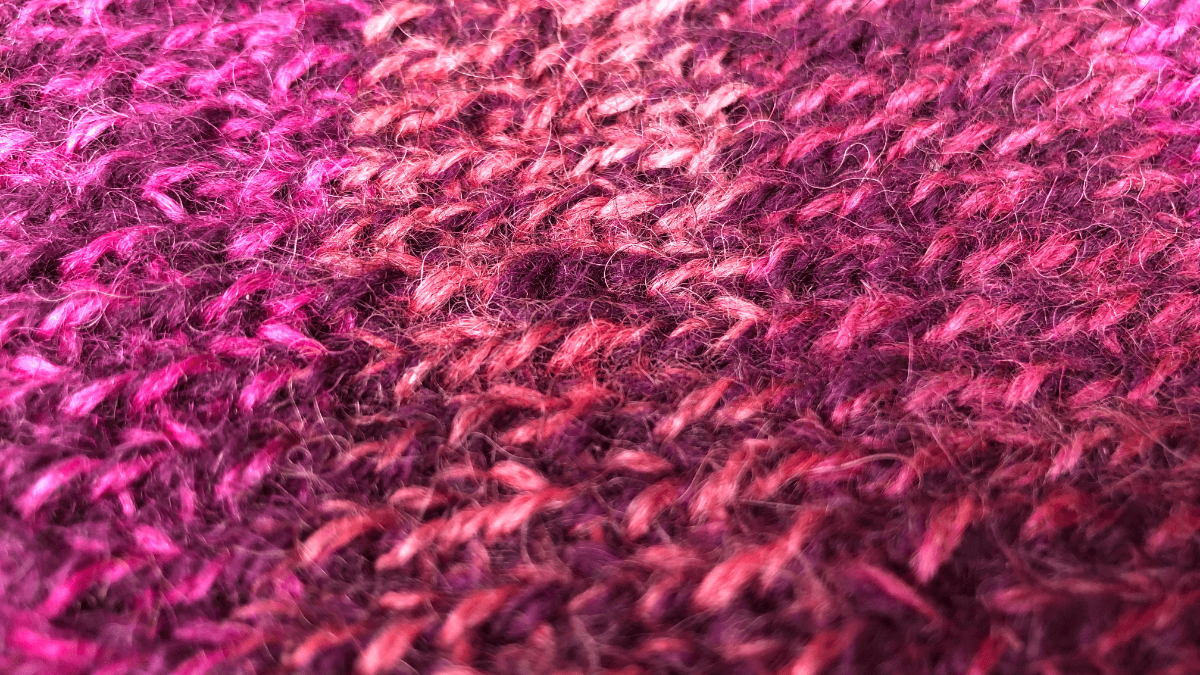 In the Ribbed Beanie knitting pattern, I use marling to create blocks of color. Look how pretty it looks!
A purple strand is used throughout the whole project and the color blocks are created by switching out the second strand.
Marling is also a way to create color fading, like in the beautiful blanket Marley from Tin Can Knits.
A similar technique is to use a base strand to fill out and a "fun" strand to add structure or other effects. Examples of "fun strands" are mohair, art yarn, or glitter.
Making Marls by Cecelia Campochiareo is a gem when it comes to marling! In this book you'll learn everything there is to know about marling and how to combine colors for beautiful fading. Making Marls is available on Amazon
Video | How to knit: Marled Knitting
In this video, I show you how easy marled knitting is and some examples of the different results you can get from it!
Follow this link to subscribe to my YouTube channel and watch my other knitting videos!
Marled knitting with yarn scraps
Marling with yarn scraps is super fun!
I like to have a base yarn strand that's as thick as my thickest scrap yarn. This base strand for the whole project and add strands of different colors, thickness, and fibers as contrasting strands.
If the contrasting yarns have very different yarn weights you can take two or more of the thinner weights to get a more even fabric.
Reading tips:
––> Working with yarn held double
––> Russian join
––> Yarn weights explained
For example, a dark blue worsted yarn may act as a canvas for scraps in lighter blues and greens. This is a fun way to use up all the little odd bits in the yarn stash that's not enough for another type of project.
A tip is to join all your little scraps with the Russian join and wind them into balls to avoid weaving in hundreds of ends afterwards!
Of course, you can decide on a color scheme and buy new yarn to create something a little more designed too 🙂
It's fun to knit sofa pillows, blankets, coasters, scarves, and other items where the gauge isn't super important like this.
You can never be sure of the result, but it almost always turn out great!
If you're into things like this you have to check out Danish knitwear designer Laerke Bagger, @laerkebagger on Instagram!
Working with double strands
Knitting with two strands of yarn at the same time is actually just like knitting with one strand.
You hold the two strands together in your hand and knit with both at the same time, all the time.
The only things different are that you need bigger needles, the gauge changes, and the possibilities for combining color and structures multiplies!