Bulky yarns are thick yarns that are fast and fun to work with!
You can use them for knitting and crocheting all sorts of things like garments, accessories, blankets, baskets, totes, pillows, you name it 🙂 If you need a bit of inspiration I have gathered some really nice crochet and knitting kits made with bulky weight yarn. Just scroll down and you will find them at the end of the post!
But back to what bulky yarn is. Yarns are divided into categories after weight aka thickness. This is the yarn weight categories sorted from the lightest to the thickest:
Worsted/Aran
Bulky
Super Bulky
Jumbo
bulky yarn facts:
Meterage / Yardage: approx 100–130 yards / 90–120 meters per 100 grams
Needle size: US 9–11 / 5,5–8 mm
Hook size: 6,5–9 mm, or K–10½ to M–13
Gauge: 12–15 knit stitches; 8–11 crochet stitches per 4 inches / 10 centimeters
Please take into consideration that these numbers are only recommended. All yarns are different, and so are knitters too 🙂
Bulky yarns are fun to knit and crochet! If you switch to bulky yarn from a thinner weight you will be surprised by how fast it works up! But also with how different it feels to work with! Items made with bulky yarn also get a certain expression that you can't achieve with lighter yarns.
The heavy yarn produces large stitches that are more visible. Textured and three-dimensional stitch patterns like cables, lace stitches, or knit and purl stitch patterns make a real impact when done in bulky yarn.
Big stitches also make it easy for beginners to learn how to "read" their stitches and see where they are and what to do next.
Bulky yarn can also be called:
Group 5, bulky
Chunky
Craft
12 Ply
14 Ply
This post contains affiliate links. As an Amazon Associate and member of other affiliate programs, I earn commissions from qualifying purchases at no additional cost to you.
Bulky yarn crochet kits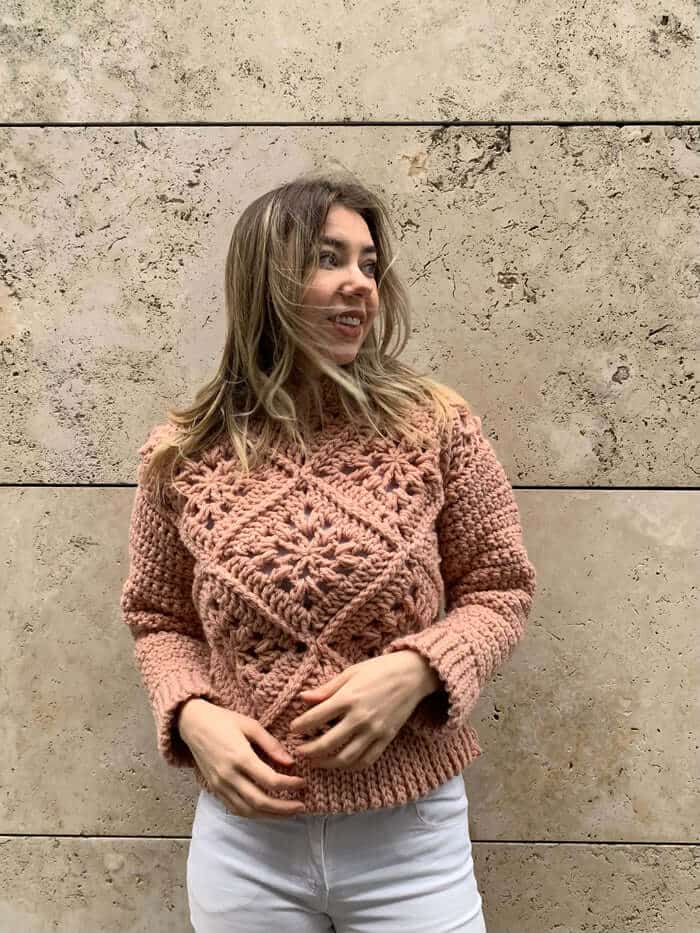 Tulip Square Sweater
The Tulip Square Sweater is super cute and made with an interesting construction of squares on the bias.
Bulky yarn knitting kits
Rocky Mountain Sampler knitting kit
Rocky Mountain Sampler throw is a classic sampler throw in a beautifully curated combination of colors.
This is a fun knitting kit to make for both beginners and experienced knitters with a variety of different knit and purl textures!
Get your Rocky Mountain Sampler Knitting kit at Lion Brand Yarn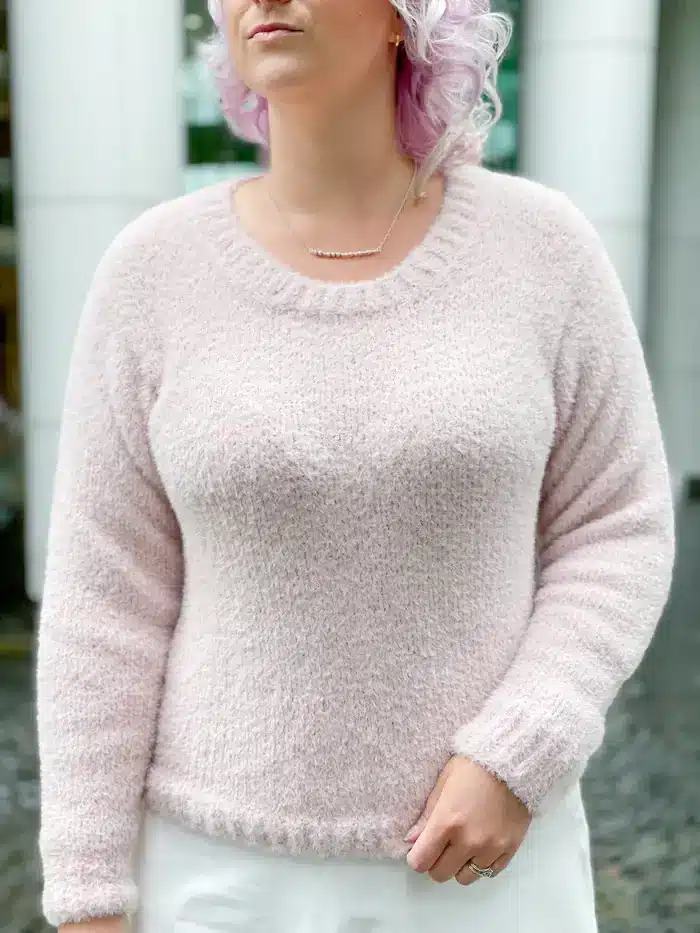 Billowny Quilted Throw
The Billowny Quilted Throw is a classic design knit entirely with knit and purl stitches. Don't be afraid to test this kit, it's not hard to do but looks lovely!
Another plus with this design is that it's completely reversible, so you don't have to worry about the back not looking good.
Get your Billowny Quilted Throw from Lion Brand Yarn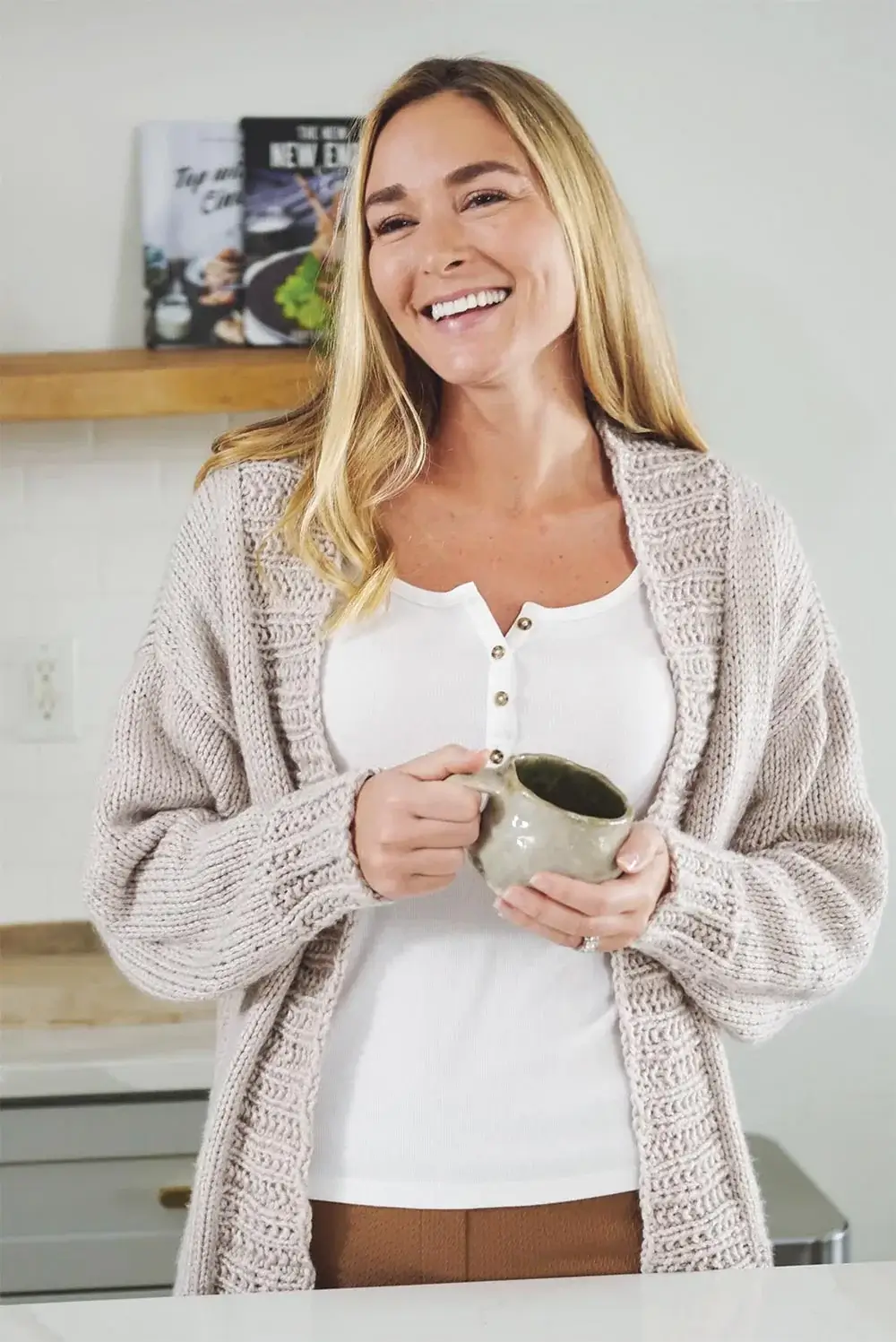 More to read about yarn weights