10 tips for knitting with linen yarn
Fancy a new cool summer top?
Then I guess linen can be one of the fibers of your mind!
In this post, I have gathered all the best tips I could get my hands on about knitting with linen.

The headers of this post:
The characteristics of linen yarn
Best tips for a successful linen project
How to block and care for a knitted linen garment
Linen yarn blends
What can I knit in linen yarn? A list of patterns and suitable yarns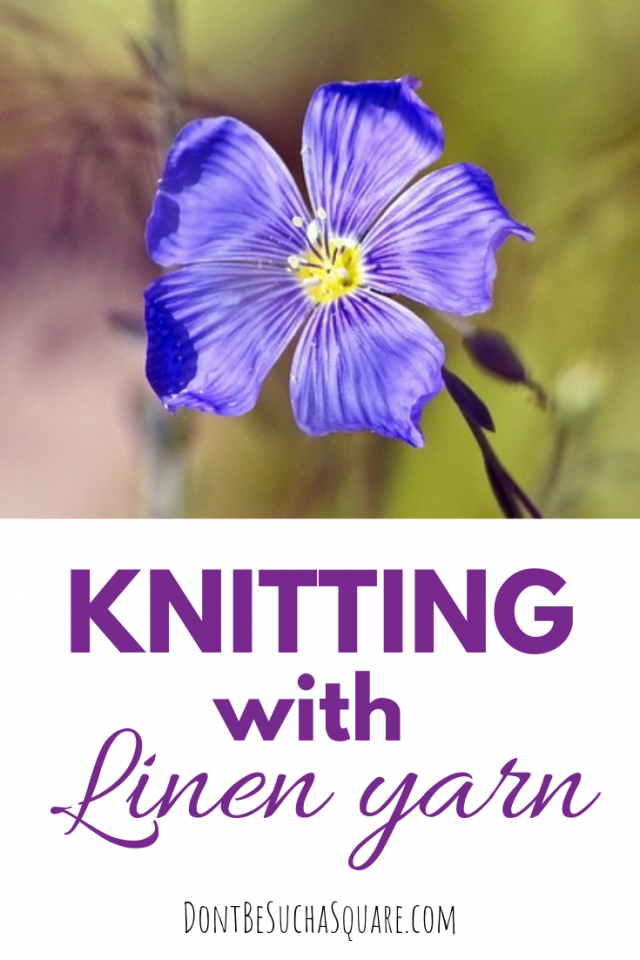 The characteristics of linen yarn
Linen yarn is a plant fiber spun out of the long, straight fibers from the stem of the flax plant.
The yarn has some really nice qualities that make it suitable for warm weather garments like summer tops and wraps.
Linen yarn is:
Strong and durable
Inelastic
Lustrous
Yield cool
Absorbent
Easily wrinkled
Machine washable and can be tumble-dried, as well as hand washed or dry cleaned
Easy to dye
Resistant to pilling and doesn't get static
Antibacterial
An eco-friendly choice it's a renewable source, almost chemical free and biodegradable
Great stitch definition. The inelasticity keeps stitches crisp and nice.
Given all these different characteristics, which are quite the opposite from those of wool which most knitters are familiar with, knitting with linen can be a little different. Maybe even a little struggle if you try to do it exactly as you would have treated a woolen yarn.
So, let's get to the tips!
Best tips for knitting with linen yarn
Make that swatch!
Make a swatch and wash it before measuring for gauge and taking any decision at all.
The gauge and appearance of linen can change dramatically when it's washed and blocked.
Linen fiber stick to itself, if you pull the needle out off your knitting your stitches will stand where you left them. But, when washed a few times the fibers will become soft and drapey.
Change your needles
You will notice that the inelastic linen yarn won't adjust to your needles like a wool yarn does, leading to larger stitches.
Don't try to tension your yarn harder, it may not slip through your fingers at all as a more elastic yarn would. Make it easy on your hands and go down a needle size or two instead.
If you're knitting with metal tips (as I do always and forever on my favorite knitting needles) you may want to change them for bamboo or wood as the texture of those materials will help even out your stitches.
Choose a technique for joining yarn wisely
Skip all types of knots and joining methods that rely on the sticky felt able characteristics of wool.
To join a new ball of linen yarn your best choices are to knit ten stitches with both yarns and then weave in the ends or something like the braided join.
Pull the yarn from outside the ball
Linen yarn has a tendency to stick to itself and center pull balls tend to fall apart, therefore it's less messy to pull the yarn from the outside rather than inside a ball or cake of yarn.
To skip the mess, wind your yarn around something, a toilet paper roll will do just fine!
Don't be afraid to rip and redo
Linen yarn is durable and won't be damaged if you rip it back. Actually, it will become softer and easier to work with.
Use a long needle/cable
The stitches will take up more space than when knitting with for example wool. So to be on the safe side use a long needle/cable when knitting linen yarn flat to stop it from sliding off your needle when putting it down.
Skip the selvage stitches
Other yarns may need selvage stitches to make a tidy edge and their elasticity make them able to average to the rest of the knitting.
Linen yarn is so inelastic that a selvage stitch will make the edge shorter than the rest of the finished piece.
Edgings
Feel free to use them or skip them, linen yarn makes a beautiful raw edge and you don't need to add an edging if you don't want to.
Be hard on your linen
Linen is perfect for garments that crave a lot of draping, like flowy summer tops, tunics, wraps, and shawls! Count on the linen fabric you crate to get softness and more drape with time and washing.
Garments knitted in linen are very durable and will only be softer, more draping and shinier the more you use and wash it. So don't be afraid to use it!
Accept some wrinkles and other oddities
Linen has a life of its own, your stitches will look untidy when coming off the needles and the finished fabric is going to wrinkle.
But, this is what makes linen unique and along with the amazing drape and softness, it's elegance.
Wash and block linen
Linen is machine washable and you can absolutely let it go in the dryer too, but, it will come out with messy lace and uneven stitches.
Instead, skip the dryer and lay it out flat to dry. This way you can reshape it and open up lace sections as you wish and let it air dry.
The newly washed linen will feel stiff but if you put it on it will soften up pretty quickly, like a pair of jeans.
You could also let it go through the dryer on a cold setting to soften it.
What can you knit in linen?
This post contains some affiliate links for your convenience (which means if you make a purchase after clicking a link I will earn a small commission but it won't cost you a penny more)!
Nautra Linen from DMC
Natura Linen from DMC a linen blend made of 58% linen, 26% viscose, and 16% cotton. Linen is a fantastic fiber to knit on its own, but when mixed with other fibers you get to enjoy their good qualities as well, it's a win-win!
The pastel ice cream colors this yarn are dyed in are delicious to look at and just right for light spring and summer garments, or maybe a beautiful lace shawl to wear with an evening dress!
Natura linen is a superfine – 1 / 4 ply / baby / sock / fingering yarn depending on which yarn weight system that's used.
Buy Nautra Linen at LoveCrafts for fast (and affordable!) shipping all over the world
(These different systems are a source of confusion but if you need help sorting them out you should read this post: Yarn Weights Explained + there's a free conversion chart to help you navigate this jungle!)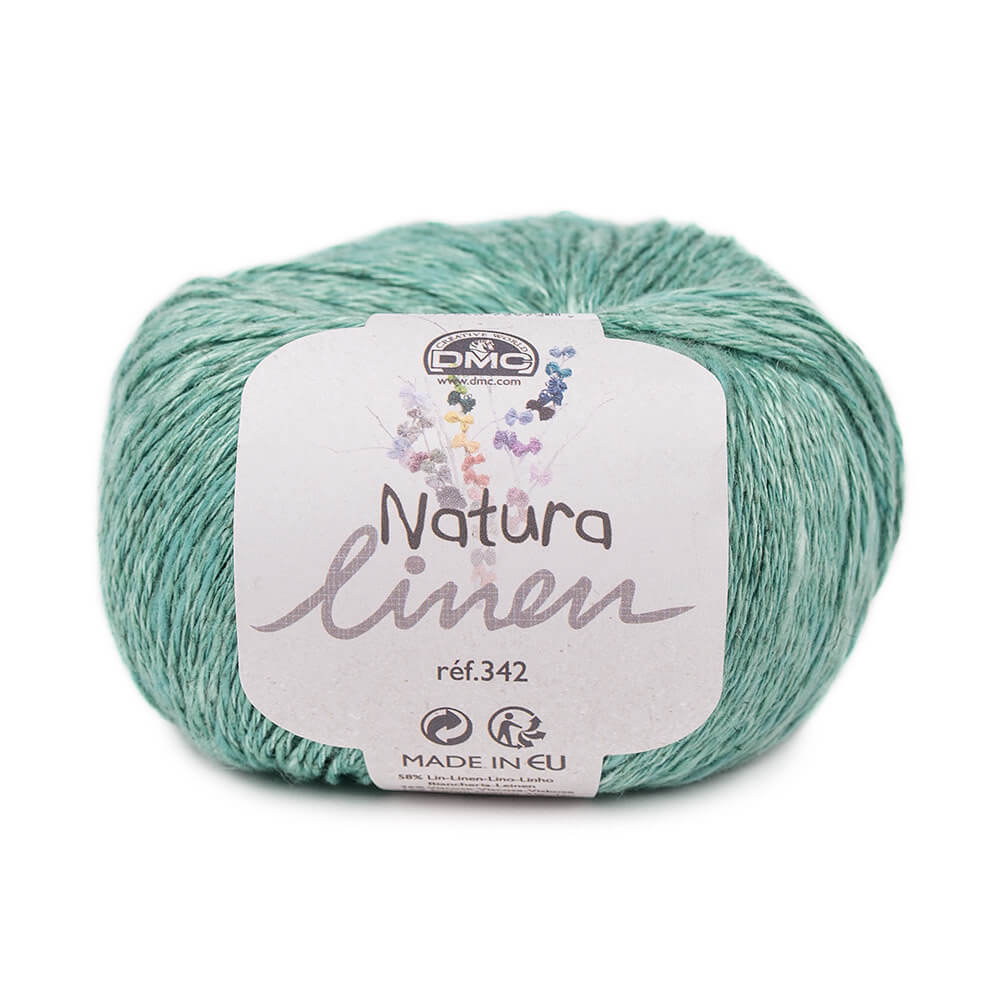 Pattern suggestions for Natura Linen
I have picked out some patterns that are designed for yarns in the same yarn weight as Natura Linen. Please remember that I haven't knitted these patterns this yarn, and that these patterns are designed for different yarn fibers which can affect the end result.
MK#18 from Minimal Knits
MK#18 is a small scarf from designer Minimal Knits. It has a boomerang shape and is knit in mostly garter stitch, a fast and easy knitting project in other words!
You find the pattern for instant download here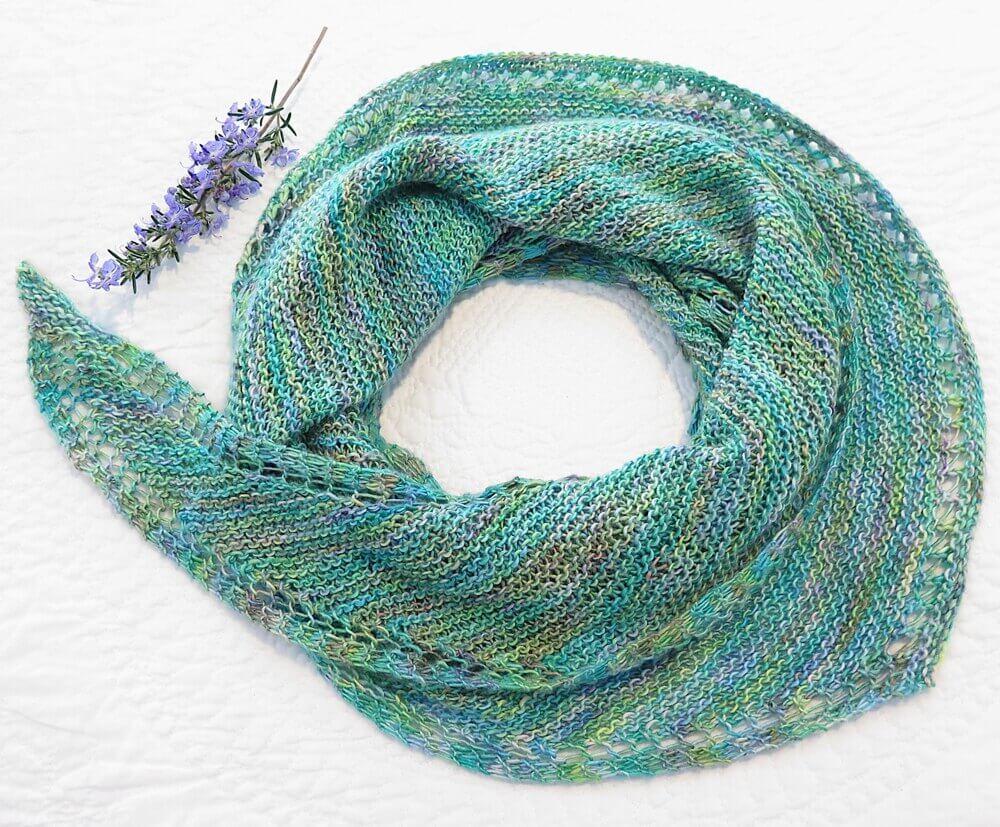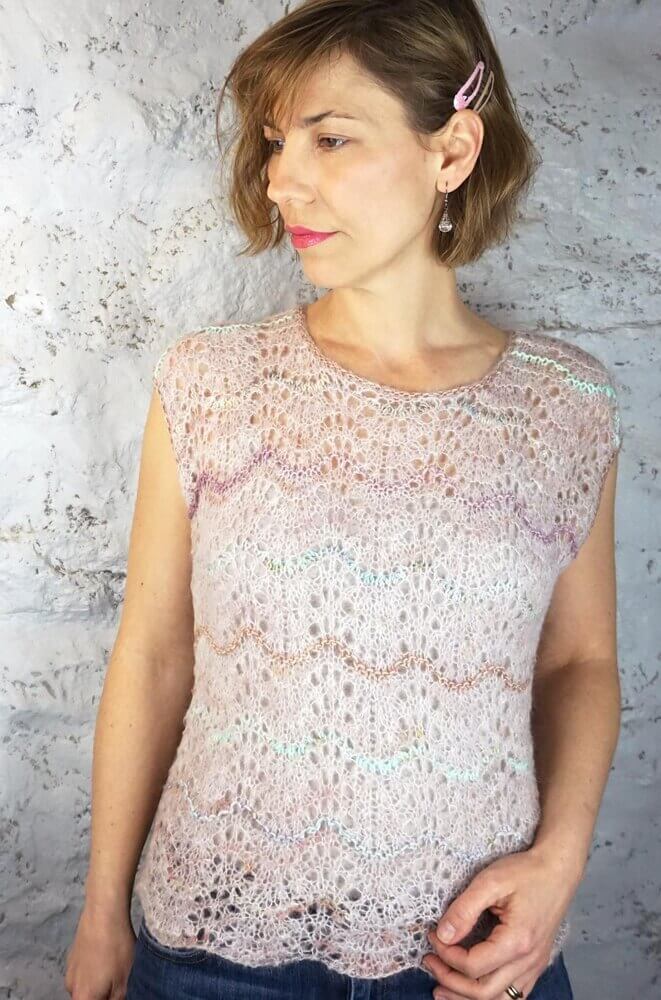 ? ? ?
Katia Lino 100%
If you think the Natura Linen is a bit too much with all the pastel colors I bet you will love the muted tones of Lino 100% from the brand Katia.
Lino 100% is a pure linen yarn as the name implies. It's cool to wear for summer and has great stitch definition, making it great for lace and other knit stitch patterns as well as crochet, of course!
This yarn is in the same yarn weight as Natura Linen, fingering / 4-ply / baby / sock and could be used for the same patterns.
Click here to read more about Lino 100%, see all the colors available, and the prices over at LoveCrafts!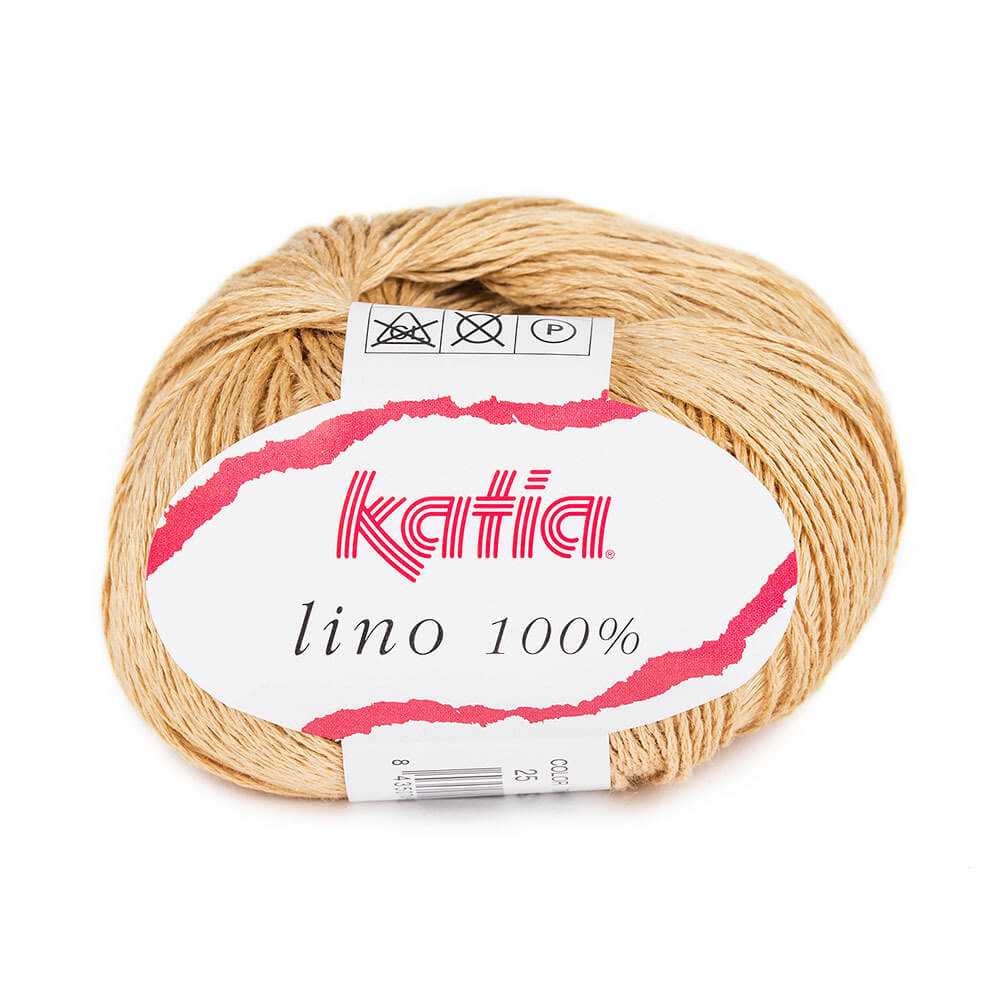 ? ? ?