Keep Calm and Count Sheep
– Free Quote Coloring Page
I love to knit and crochet, I love yarn, I love graphic design, and I love to color. Can you see where this is going?!
Yes, of course, I made a new coloring page for you! The saying "Keep Calm and Count Sheep" comes easily to mind.
Keep Calm and Count Sheep are a fun and cute quote coloring page for adults and older kids to enjoy. I think it would look amazing in a craft room colored in and framed on the wall!
I really did enjoy the process of creating this coloring page and I will definitively take time to make this again, and again, and… So, come back soon to check for more coloring pages.
Print the coloring page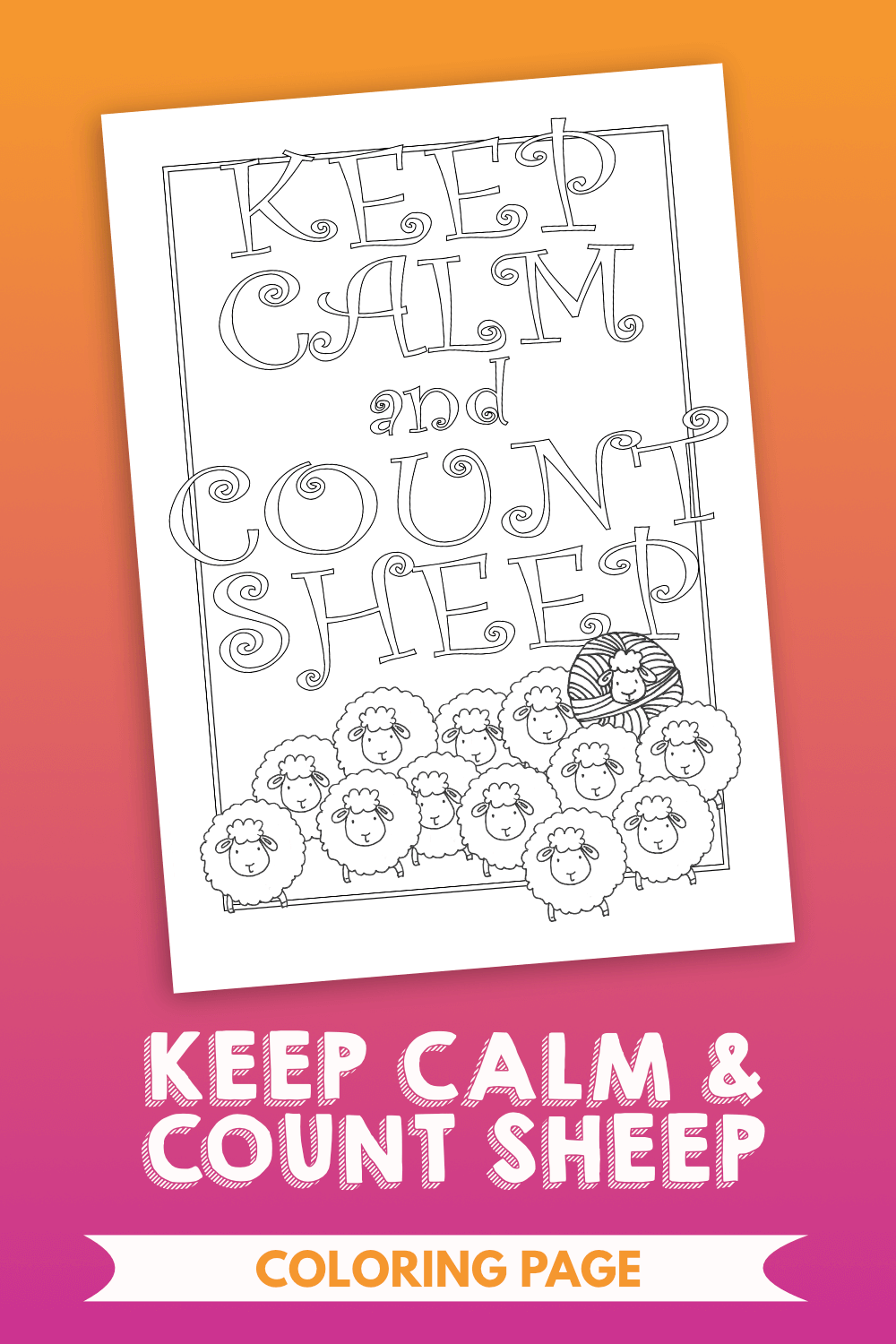 Your next read:
––> "Knit fast die warm" coloring page
––> How to stop stockinette from curling
––> Best journals for knitters