Knitting for boys – 5 fun patterns to try
Sometimes I think it's a little tricky to find fun patterns when knitting for boys. I have both a boy and a girl, and for girls, there are loads of interesting patterns is shown in vibrant colors to get inspired by. But for boys, it's a lot of baby blue, dark blue, grey and beige. These are nice too, but not so fun and inspiring to look at.
Both I and my boy loves bright colors and lots of them! I have searched LoveCrafts for colorful patterns for the little man in my life, and now I'm sharing my five favorites + yarn suggestions with you, fellow knitters!
(To find the patterns and yarns I talk about in this post just follow the yellow links. Some of these links are affiliate links and I may earn a small commission if you buy anything after using them, at no extra cost to you, of course!)
All the patterns are either free or instant downloads, we don't want to wait longer than necessary, right? 🙂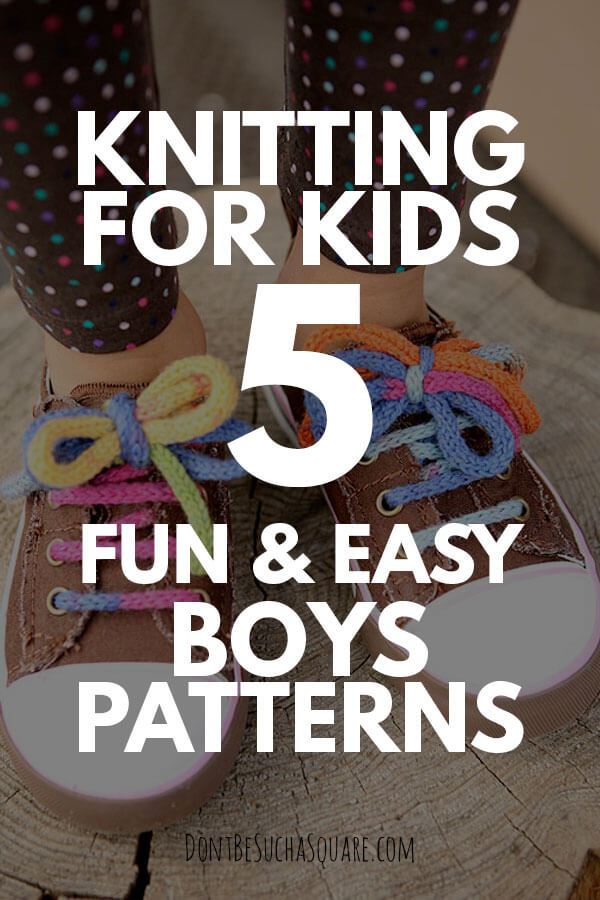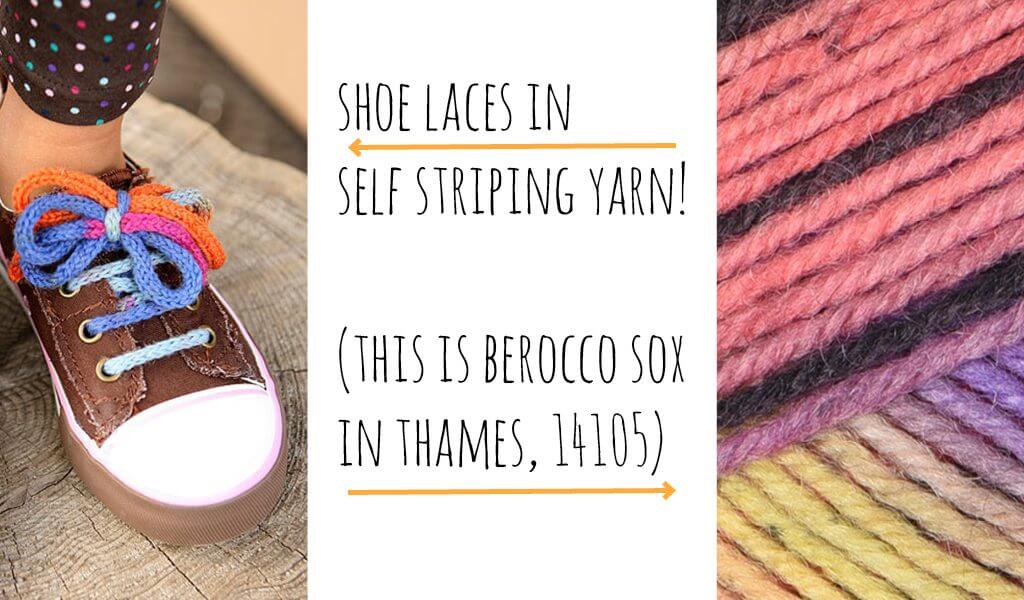 Knitting shoelaces for boys a fun, fast and colorful project!
Knit rainbow (or any color combination you want) shoelaces! How fun is this?
This free pattern is fast, easy, and fun to knit. So easy you could make a pair for every occasion. Click here to get the free pattern from LoveCrafts!
Scraps in bright colors would be perfect for this little project but if you don't have any Berocco Sox is self-striping and available in some really nice color combos which would be perfect for this project!
Traffic sweater – for boys who like cars
This cool sweater is a free pattern from Lion Yarns, you find the pattern for instant download here!
Many little guys like cars and colors so this sweater with both colorful cars and roads should be a good fit. The sweater is knit in Lion Brands Vanna´s Choice, which is a worsted yarn in 100% acrylic. I´m not a big fan of acrylic yarns and I would go for ecological cotton for the summer season or merino or wool for the cooler months. (And I noticed most of the colors used in these patterns were out of stock when I wrote this post so I thought I should give you some alternatives! But I'm sure Vanna's Choice will be restocked soon!)
These yarns found on LoveCrafts could be a good fit for this pattern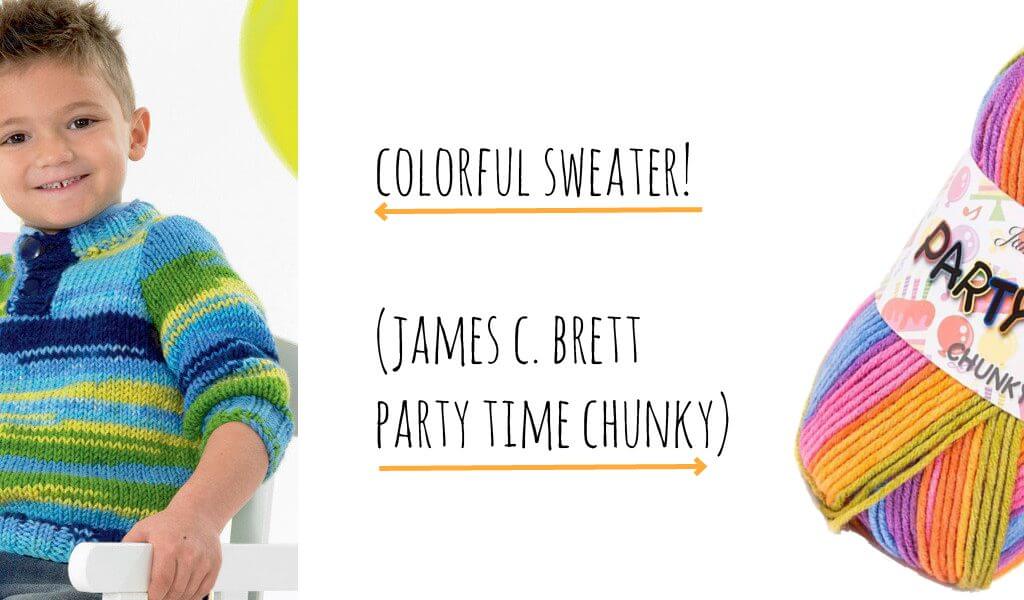 Knitting for boys in COLOR!
Wow, this sweater is a color burst worth it's name for sure! Love it 🙂
It's an easy to knit model worked on needles size US10 /6 mm so it would be a rather quick and easy knit. But, a fun one as you get to watch the yarn changing colors!
This pattern and yarn are found at LoveCrafts.
Habanero Henley a spicey knit for the boys!
This nice-looking sweater, called Habanero Henley, is designed by Kate Oates. It's a classic looking sweater, knit up in a bold yarn and has an interesting construction.
The beautiful worsted yarn is called Lorna's Laces and comes in amazing color shifting hanks, but of course you can choose any worsted weight yarn you like as long as you get the gauge right.
Habanero Henley is partly knit in a textured pattern, partly stockinette stitch.
This model is designed in an interesting way where you start knitting one cuff and arm, then knit the yoke and the second arm and cuff. Afterward, you pick up stitches for the body along the edge and knit from the yoke down.
The arms and yoke are knit in a simple knit and purl stitch pattern and the body uses stockinette stitch. The Habanero Henley is an easy knit, but with an interesting twist!
You find the pattern and all supplies needed over att LoveCrafts!
Meet Sparky, the dragon!
Sparky is a cute green and orange dragon with lots of character. If you are knitting for boys I bet this newly hatched baby dragon designed by Cilla Webb would be a hit!
This little creature is 18 cm high and knit up in DK yarn. The suggested yarn in the pattern is Paintbox Simply DK, an acrylic yarn available in a wide range of bright, muted, and pastel colors.
You find the knitting pattern for Sparky at LoveCrafts, as well as the yarn you need to get started!