8 fun and cute Easter projects to knit and crochet!
As an Amazon Associate and member of LoveCrafts affiliate program, I earn commissions from qualifying purchases at no additional cost to you.
Do you love decorating?! Then this post is definitely for you! I have gathered some of my absolute favorite Easter projects for you to knit or crochet to decorating your home, your eggs and yourself!
I love this kind of small and fast projects that you can whip up in no time when the urge to decorate for the season sets in.
Knitting and crocheting for spring and Easter is extra fun because of the bright and happy colors. I couldn't stop smiling while working on this post!
All the pattern designs and different yarns I'm linking to in this post are found on LoveCrafts.com. I buy a lot of my yarn, patterns, and notions from this site and I'm very pleased with them. Therefore I'm proud to tell you that I have chosen to be an affiliate for LoveCrafts!
This means that I get a small commission when you purchase through one of my links at no extra cost for you, of course!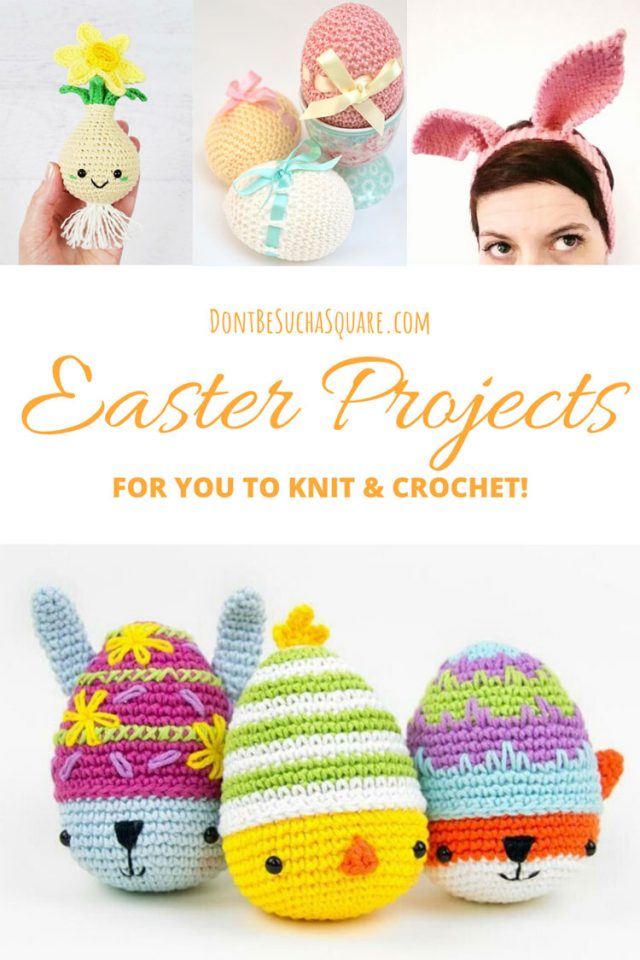 Make a fun display this Easter!
Ami-Easter eggs are fun and bursting with color! This crochet pattern is created by the Italian crochet designer Airali design.
You can buy this beginner level pattern as well as many other of Airali Designs fun patterns from LoveCrafts you will also find the yarn Paintbox Yarn Cotton DK used for the Ami-Easter eggs there.
? ? ?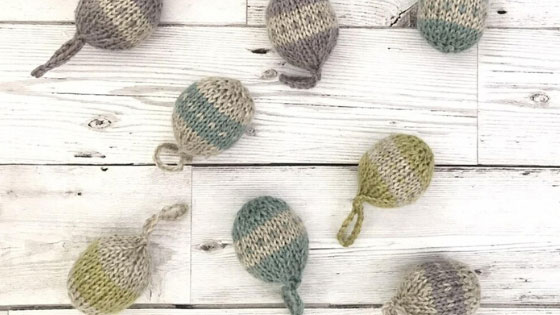 Knit some Fair Isle Eggs!
Fair Isle Eggs is the perfect Easter project for the little more experienced knitter! This project calls for DK yarn and scraps in spring pastel colors would be perfect for knitting some eggs. If not you can follow this link to see all the beautiful DK yarns over at LoveCrafts.com
The pattern is created by Louise Newton over at Apple and Acorn
? ? ?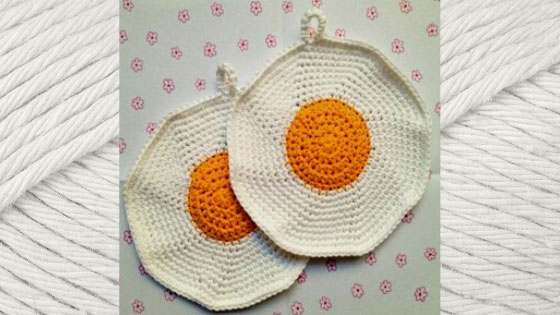 Add some spark to your kitchen with these crochet egg potholders
These crochet Egg potholders are a quick and easy crochet project that can cheer up any kitchen!
The potholders are designed by crochet designer Annemarie Benthem who creates all kinds of patterns, from cushions to keychains and egg cozies.
To crochet these Easter eggs you need two balls of Rico Creative Cotton Aran.
? ? ?
Crochet projects: Easter Treat Bags
These Easter Treat Bags designed by Moji-Moji Design is a fun crochet Easter project to make for kids or grandkids. I'm especially fond of the one with the chicken!
The idea of treat bags that can be used for years to come appeals to me, both for the joy in creating traditions and the environmental benefits!
Yarn and Colors Epic is a quite cheap cotton yarn in worsted weight, which is what the pattern calls for. With 75 colors available at LoveCrafts, I'm sure you can find the right colors to make these Easter treat bags!
If you're into amigurumi you should totally check Moji-Moji Design out
? ? ?
Wearable Easter projects: The Baby Bunnies hat
It's not all about projects for your home, you can totally dress your children up for Easter too! Why not knit a cute accessory like this hat?
I love the row of bunnies sitting in a row around this baby hat from designer Cassandra May! If I had a baby in my life I would knit this hat. And pretty much every other hat pattern Cassandra May have ever designed… I love them all!
Head over to LoveCrafts and buy the pattern for the Baby Bunnies hat, and while you're there grab the suggested yarns, Red Heart Soft and Lion Brand Vanna's Choice, too!
? ? ?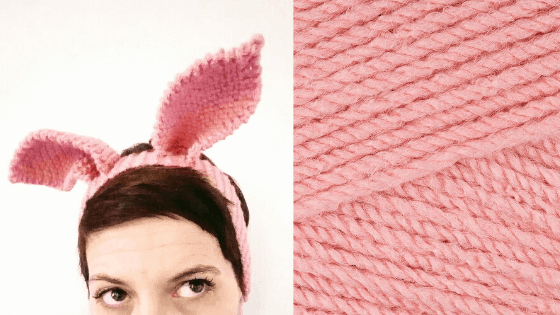 Get ready for Easter with the Floppy bunny ears headband
This is adorable, I bet anyone would look cute in these floppy bunny ears!
The pattern is designed by Amanda Berry, a knitting pattern designer based in the U.K. Amanda creates the cutest toys, be sure to check her out, it's time well spent!
You can get the pretty Floppy Bunny Ears pattern for free at here
The yarn used is Paintbox Yarns Simply Chunky in the color Blush pink.
? ? ?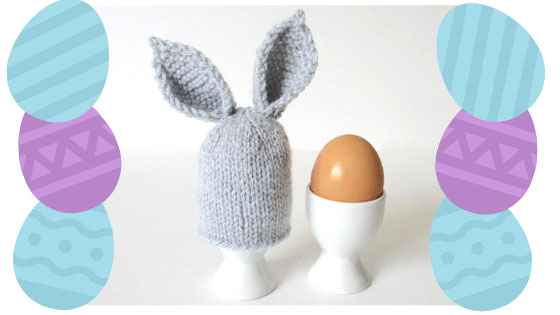 And of course, your eggs should have bunny ears too!
This Bunny Ears pattern is also signed Amanda Berry, and it's adorable! Knit these and you'll be able to transform your hard boiled eggs to Easter bunnies. You know you want to 🙂
You will find the free pattern here, and the suggested yarn Hayfield Bonus DK, here.
? ? ?
Reading tips!
––> Need some help matching yarn and needles? Read this post!
––> Have a hard time remembering all the knitting abbreviations? This post has a free list of 88 abbreviations to help you out!
? ? ?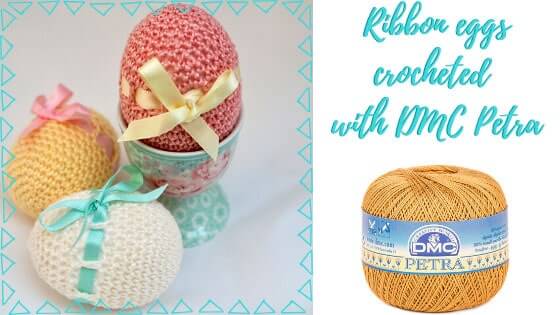 Crochet Easter eggs with ribbon!
Let's crochet some Easter eggs! These are small enough to fit in egg cups for a cute Easter display or hang on Easter twigs if you add a hanger. I like the calm single color design on these, and the ribbon that adds a little extra decoration to them!
Sam from Betsy Makes has designed the Ribbon eggs and you can find both the pattern and the yarn DMC Petra over att LoveCrafts.
? ? ?
Crochet a happy little spring bulb!
Maybe this isn't an actual Easter project but more of a spring project, but I had to put it in this post anyway because of the cuteness… This Daffodil bulb designed by Yarn Blossom Boutique makes me smile every time I see it! It's adorable!
To crochet this little gem you will need a few balls of Paintbox Yarn Cotton DK and some scrap yarn or pearls for the eyes.
? ? ?