This post contains affiliate links. As an Amazon Associate and member of other affiliate programs, I earn commissions from qualifying purchases at no additional cost to you.
12 luxurious gifts that knitters will love!
Choosing a gift for a crafty friend can be challenging. But do not fear, I have put together a list of 12 luxurious gifts that your favorite knitters will love.
Or what do you think about silk yarn, yarn and tea care packages, or one of the best knitting needle sets? I would jump with joy for any of these 12 gift ideas!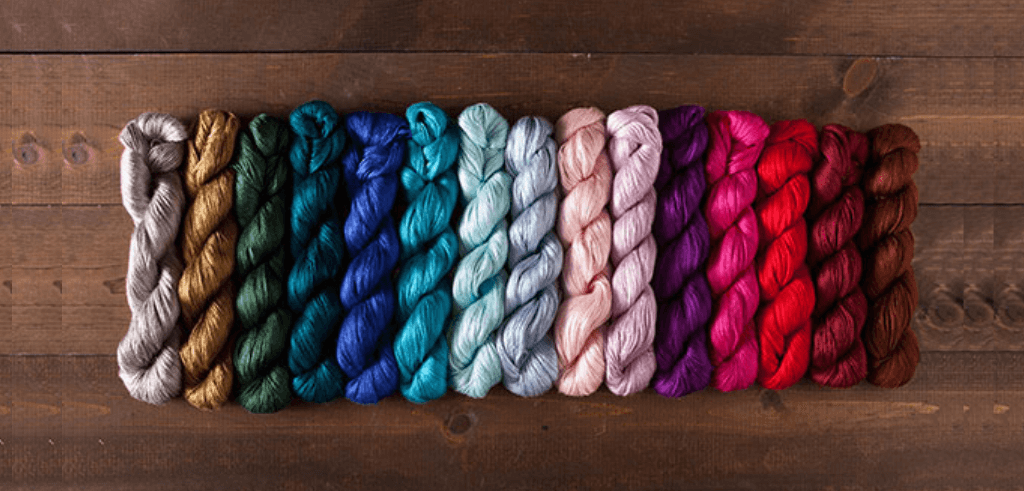 Extravagant silk yarn
Luminance Lace is a 100% mulberry silk yarn with a wonderful sheen, deep colors, and excellent drape, this yarn is pure luxury!
Perfect for an elegant lace shawl or a scarf.
Learn more and buy this decadent yarn from KnitPicks!
---
Traveling + knitting = true!
With this set, it's easy to keep one's crafty endeavors nice and tidy when knitting on the go. This handy kit includes everything needed to keep WIPs in check and precious handmade garments and accessories looking (and smelling) their best!
Learn more and by at KnitPicks
---
Sip, Stitch, Solve is a relaxing care package from Lionbrand Yarn
What's more luxurious than being told to take the time to sit down sip on some tea, and unwind while knitting or solving a beautiful puzzle?
With the Sip, Stitch, Solve gift sets from Lionbrand yarn you can give that to someone, or yourself, to really show them you care.
The sets include a package of tea (Sip), four skeins of yarn (Stitch), and a box with two beautiful puzzles (Solve).
You can choose between three different sets, the Herbalist with herbal teas is pictured above, the Fruity with fruit teas, and the Classical with classic teas. The yarn colors are customizable.
Shop this calming kit at Lionbrand Yarn
---
The ultimate wool care kit
Knitting takes a lot of time and effort, not to say expensive yarn! Make sure the lovely projects your knitting friend creates are taken care of in the best possible way whit this wool care kit.
The kit includes everything needed to care for wool garments.
Learn more and shop the kit at KnitPicks
---
A gift that keeps giving
A subscription to Annies Creative Studio is a great gift for anyone that has an interest in knitting, crochet, or sewing.
Inside Annie's Creative Studio you get access to over 1400 video classes on different topics ranging from beginner to advanced.
You also get access to over 1300 downloadable patterns for knitting, crochet, quilting, and more.
Annie's Creative Studio works with top designers and teachers
I wrote "A gift that keeps giving" in the heading because every week there are 5 or more new episodes added to the video library!
You get all this for only $5.99 a month! And to make it even better you get a 15-day free trial
(If you're on a budget you could actually take the free trial and download the patterns you want and watch some shows for free, as long as you cancel before the free trial runs out. But don't tell anyone I told you so!)
I have a subscription at Annie's Creative Studio and I think it's amazing. The resources feel endless and I have learned so much since I signed up. And I love to watch their craft shows while knitting!
Just for the record, I want to mention that I pay full price for Annie's Creative Studio. But I get a small fee, at no extra cost for you, if you choose to sign up through my affiliate link.
Read the details and sign up here!
---
Pure joy in the form of knitting needles!
Hiyahiya makes the most amazing sets of interchangeable knitting needles! I have had mine since 2013, they are still as new, and believe me when I say I knit a lot! Read my review of this set here
It's impossible to take a nice pic of my knitting needles whit all neatly packed in the case because they are always in projects. But you get the idea.
This is the small set (small referring to the needle sizes):
Seven pairs of tips in sizes: 2US/2.75mm, 3US/3.25mm, 4US/3.5mm, 5US/3.75mm, 6US/4mm, 7US/4.5mm, 8US/5mm
Four cables in lengths: 18″, 26″, 34″ and 42″
Brocade case for storing the needles
Needle grips in rubber to make it easier to attach and detach the cables
Read more and order the set from Lionbrand Yarn
---
Luxe knitting kit
This amazing kit includes some really good supplies to help you enjoy your knitting journey. The kit is useful for somebody that's just about to start knitting or someone that has tried it a bit and wants to up their game.
Luxe knitting kit includes a book, Vogue knitting: the ultimate quick reference, with loads of useful information. There's also a set of beautiful interchangeable knitting needles. A wooden yarn spindle to keep your yarn ball from rolling around. A blocking mat with pins to help your finished projects reach their full potential and a handy mini-tool set.
Get more information and shop at KnitPicks!
---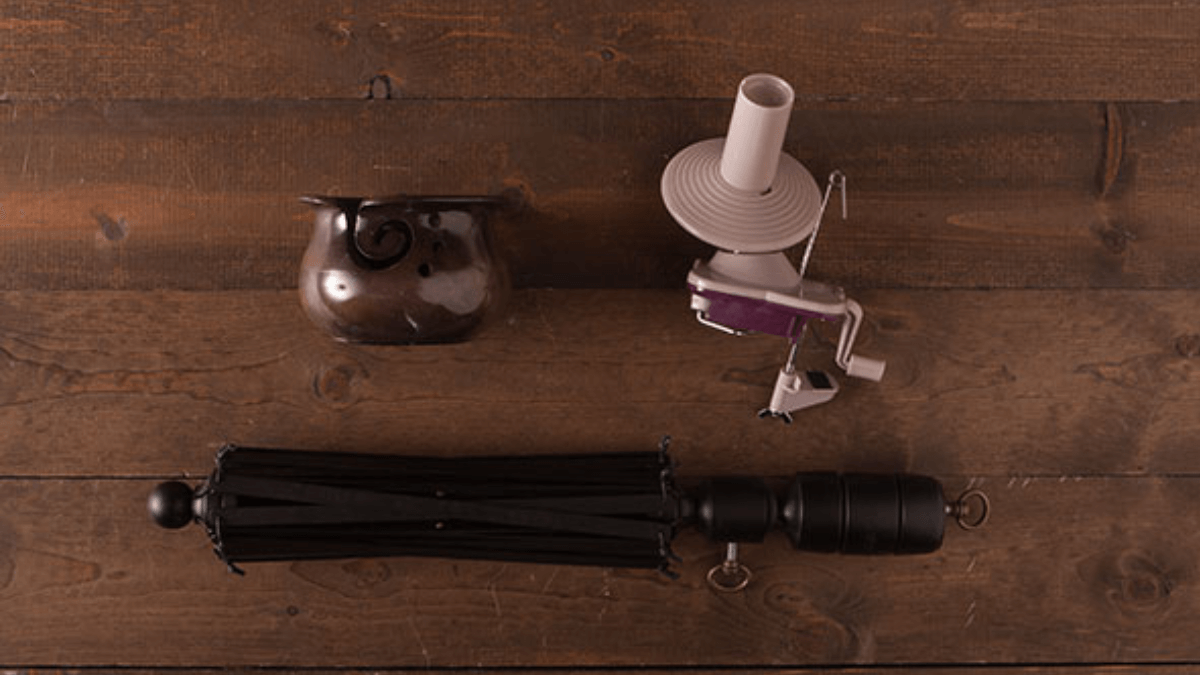 Onyx winding station
Knitting also means transforming a lot of yarn hanks into yarn balls. This winding station will help with that!
Place the yarn hank on the beautiful swift and use the yarn winder to turn a hank into tidy yarn cakes. When it's time to knit, place the yarn in the black mango yarn bowl to keep it neat and clean. No more yarn rolling around your couch and floors!
Learn more and buy this set at KnitPicks
---
No more knitting in the dark
Many knitters, including myself, has a hard time seeing what's going on when working with dark yarn – but with these LED knitting needles you get a clear view!
You can choose between two sets of four pairs, one with sizes 7 to 10, and another with sizes 10 to 13.
See the price and buy a set of LED knitting needles
---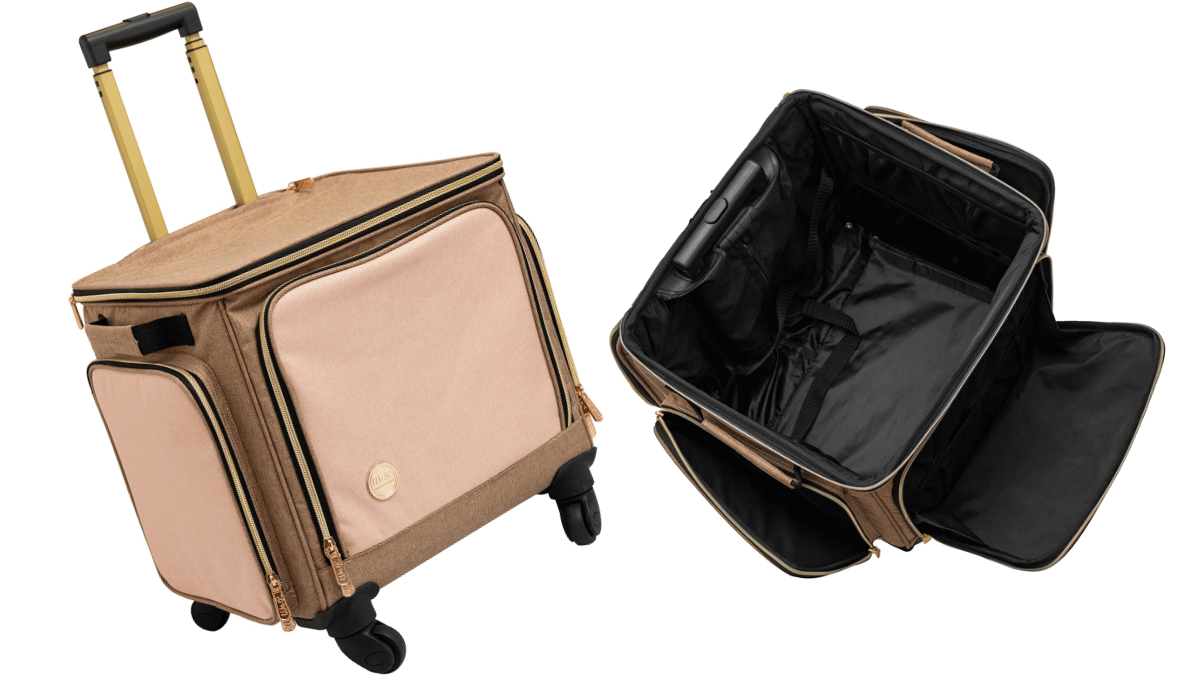 A rolling bag for knitters on the go!
A rolling bag is super useful for anyone who likes to take their knitting with them. Bringing your knitting on travels, to the knitting cafe, or to a friend's house is easy with the Crafters Rolling Bag from We R Memory Keepers.
This is a luxurious bag with loads of space for yarn, ongoing projects, notion bags, books, and patterns. Or shortly said, all a knitter on the go needs and then some 🙂
The bag has dozens of mesh pockets in different sizes, removable zipper storage pockets, and a paper storage pocket.
The bag is 17x14x17 inch, has 360 degree turning wheels, and a telescopic handle.
Buy the rolling bag at A Cherry On Top
---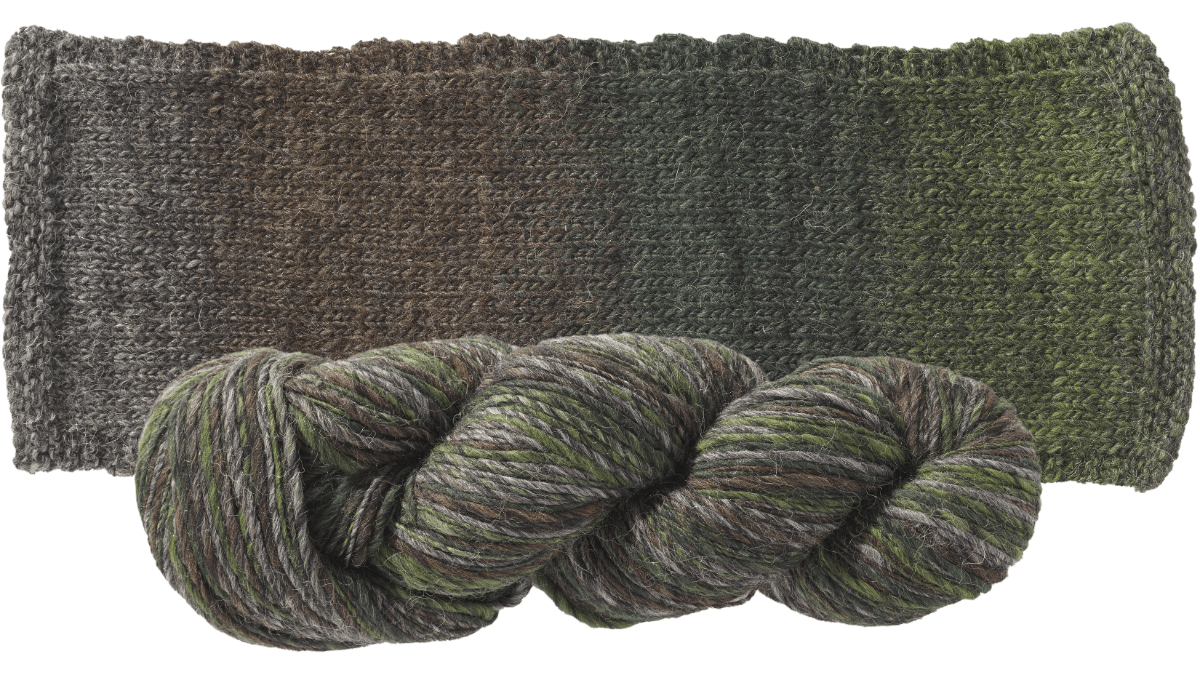 Luxurious alpaca & merino blend
A blend of the finest alpaca yarn and merino are spun together to this fabulous self-striping yarn in soft colors.
Motley from Sugar Bush Yarns, here in colorway Flecks of Forest, is a yarn of style and grace, suitable for luxurious garments.
Get more details and price at A Cherry on Top!
---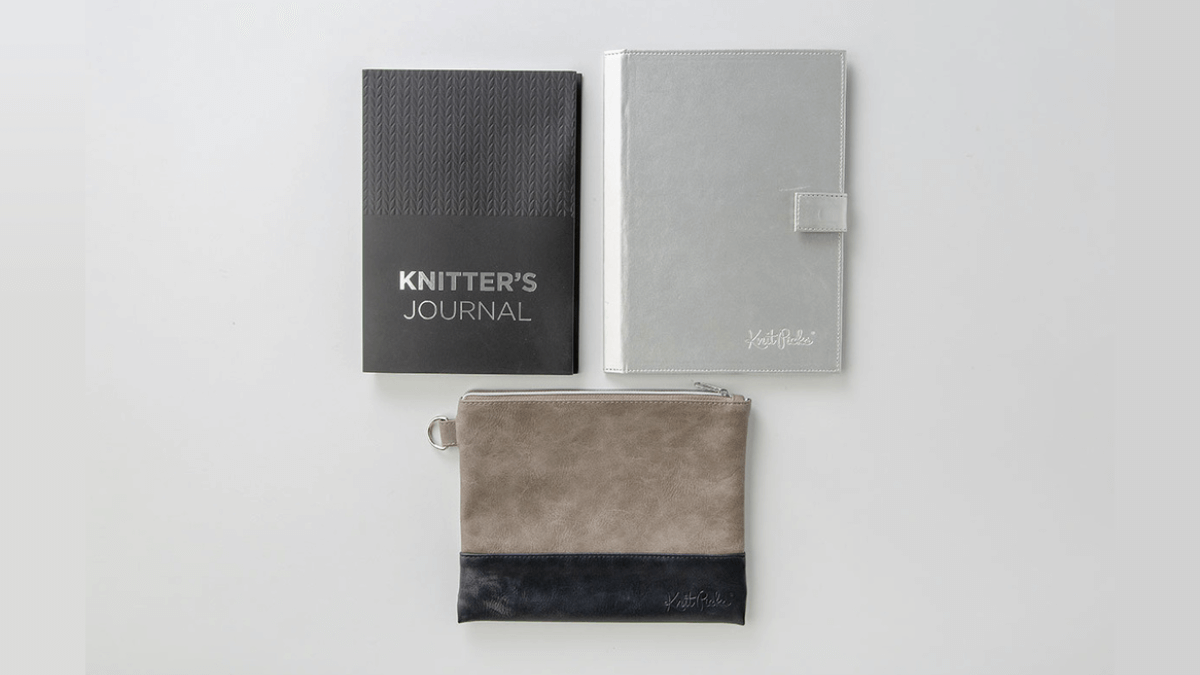 Sophisticated knitting planner set
Many knitters like to take notes while knitting, plan and document their knitting projects. This sophisticated set is both beautiful and practical which makes it a perfect gift!
Learn more about the set and shop at KnitPicks
---
Your next read:
––> Gifts for knitters – from cheap to expensive
––> Best gift ideas for your crocheting friends
––> The cutest stitch markers
––> Best knitting project bags found online